Havana Weather for November 21-27
More cool days
By Yanet Díaz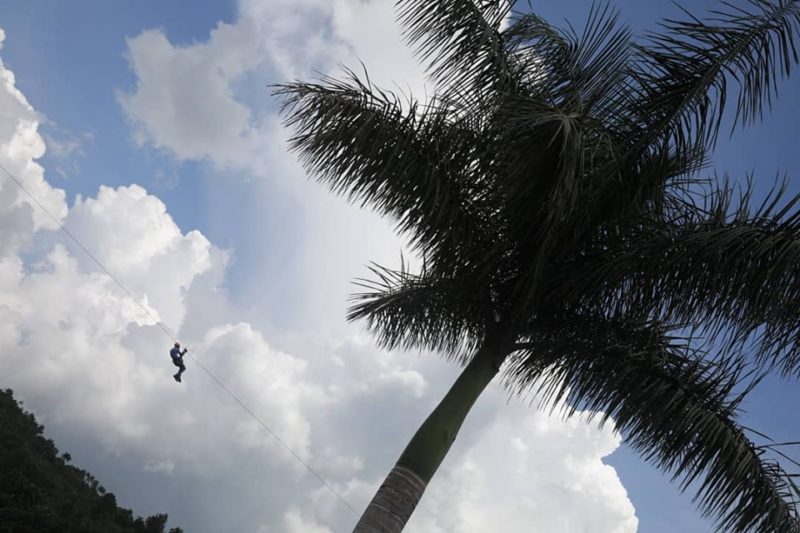 HAVANA TIMES – Winter conditions will continue over Havana. The skies will be mostly clear, with fresh winds from the north and northeast, which will increase sensation of low temperatures. The wind speed will range between 15 and 30 km / h, with slightly higher gusts near the coast. The relative humidity will be maintained ??below 85%. The high temperatures will be between 25 and 28° C (77 and 82 F) and the lows between 20 and 22° C (68 and 72 F). The sea surface temperature will be 28° C (82 F).
Meteorological conditions:

Just a few days before the end of the 2019 cyclonic season in the Atlantic, a tropical storm has formed, Sebastian, which is located in the western North Atlantic and moves northwest at an approximate speed of 12 km/h. It does not represent danger for Cuba and the islands of the Antilles.
Meanwhile, much of Cuba is the western end of a cold front, which has led to a clear skies cycle and low temperatures. The front will continue advancing, giving way to the anticyclonic dorsal that will maintain the winter conditions. The next cold front will be approaching the island in the afternoon hours of Sunday, although it will weaken immediately.
Besides tropical storm Sebastian, cyclonic activity is not expected for the next 5 days over the Atlantic.
Weekly forecast, valid from Wednesday, November 20



Thursday November 21, max 26° C (79 F) min 20° C (68 F)
Mostly clear

Friday November 22, max 26° C (79 F) min 21° C (70 F)
Partly cloudy

Saturday November 23, max 27° C (81 F) min 21° C (70 F)
Mostly clear

Sunday November 24, max 28° C (82 F) min 22° C (72 F)
Partly cloudy

Monday November 25, max 25° C (77 F) min 22° C (72 F)
Isolated showers

Tuesday November 26, max 26° C (79 F) min 21° C (70 F)
Partly cloudy

Wednesday November 27, max 26° C (79 F) min 21° C (70 F)
Partly cloudy