Havana Weather for Oct. 26 – Nov. 1
Cooler days with some rain in the Cuban capital

By Yanet Diaz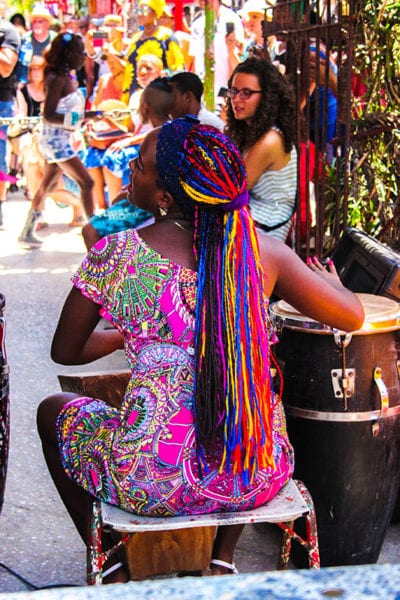 HAVANA TIMES – For this coming week there will be cooler days, with isolated cloudiness and showers and occasional rainfall in the capital. The winds will be from the north, with speeds between 15 and 25 km/h with stronger gusts on the north coast. They will blow from the northeast towards the end of this forecast period.
The maximum temperatures will decrease slightly, ranging between 24 and 28° C (75 and 82 F), while the minimum temperatures will be between 20 and 21° C (68 and 70 F). The sea surface temperature will be maintained at 29° C (84 F).
Meteorological conditions:
A cold front is located on the Strait of Florida, covering all of western Cuba and the northwest of the Caribbean Sea, generating large areas of overcast and convective rains over the area. After the passage of the front, high surface pressures will prevail, with moderate to strong northerly winds and cool temperatures.
On the other hand, to the west of the Caribbean Sea is located a zone of low pressures that has gained organization in the last hours. Although atmospheric conditions are expected to favor the organization of this system as it moves slowly northward over the Caribbean, strong high winds associated with the cold front will limit its development through Saturday. Independently of this system, strong local rains are expected to occur over much of Cuba over the next few days.
Weekly forecast, valid from Wednesday, October 25
Thursday October 26, max 25° C (77 F) min 20° C (68 F)
Isolated showers
Friday October 27, max 27° C (81 F) min 20° C (68 F)
Isolated showers
Saturday October 28, max 28° C (82 F) min 21° C (70 F)
Rain showers
Sunday October 29, max 27° C (81 F) min 21° C (70 F)
Isolated showers
Monday October 30, max 24° C (75 F) min 20° C (68 F)
Isolated showers
Tuesday October 31, max 25° C (77 F) min 20° C (68 F)
Partly cloudy
Wednesday November 1, max 25° C (77 F) min 20° C (68 F)
Partly cloudy