Havana Weather for October 10-16
Wet days

By Yanet Díaz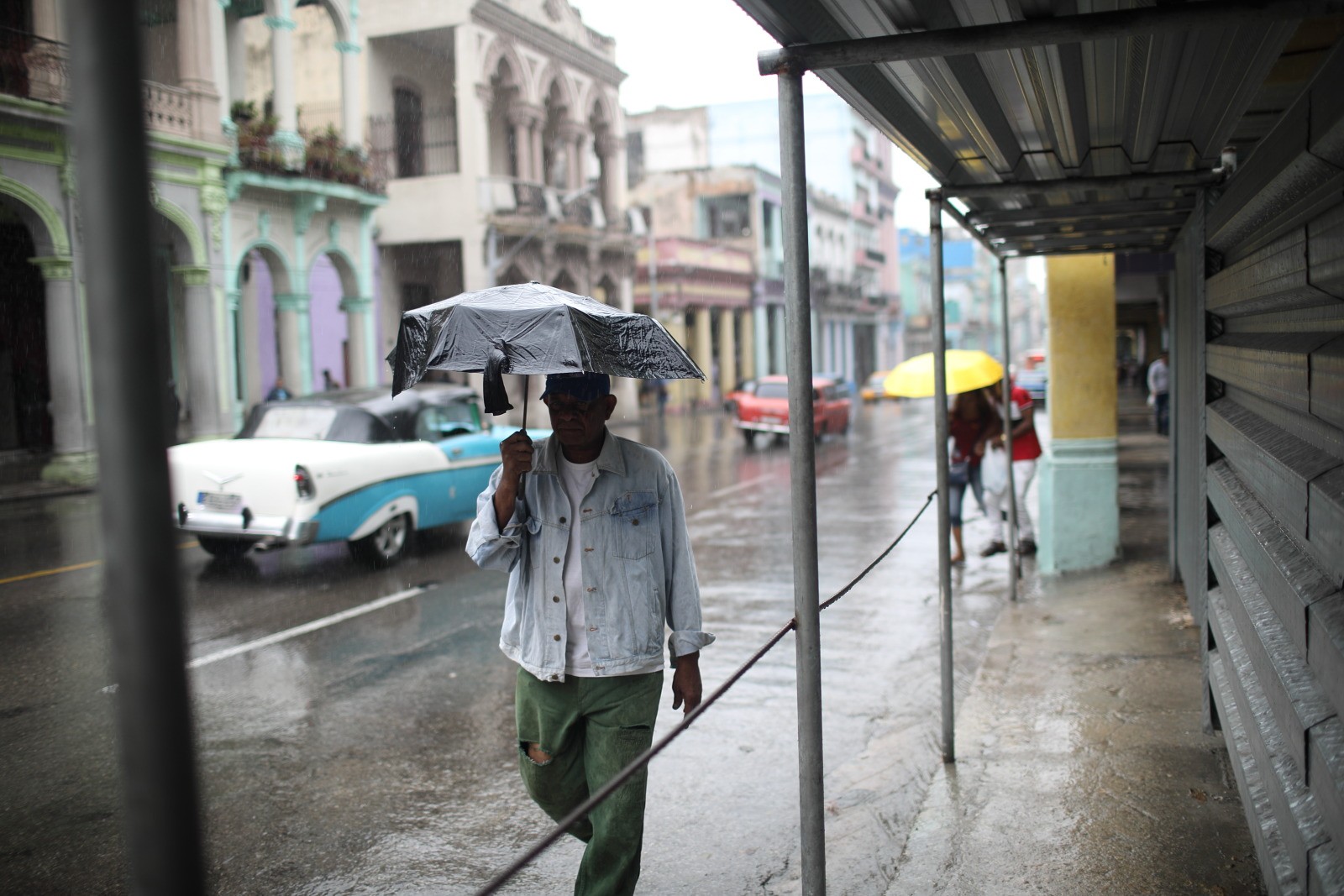 HAVANA TIMES – The days will begin with considerable cloud cover in the capital, with some showers and intermittent rains during the day. The winds will be from the northeast, with somewhat low speeds, between 10 and 20 km/h. The humidity will remain high, reaching 97% at the beginning and end of the day. The high temperatures will be close to 31° C (88 F), while the lows will be around 24° C (75 F). The sea surface temperature will be 29° C (84 F).
Meteorological conditions:

Three low pressure centers are located in the North Atlantic, maintaining a low probability of tropical development. In addition, because they are well into the Atlantic, they do not represent a danger to Cuba.
The rains of these last days have been associated with a trough that covers almost the entire low and middle troposphere, located north of Cuba and spanning from the Gulf of Mexico to the western Atlantic. This trough will begin to weaken as of this Thursday, however, conditions conducive to the occurrence of rains will persist, due to high humidity in the area and unstable conditions in the atmosphere.
In the rest of the Atlantic, the Caribbean Sea and the Gulf of Mexico, the probability of tropical storm development will remain low for the next 5 days.
Weekly forecast, valid from Wednesday, October 9



Thursday October 10, max 31° C (88 F) min 24° C (75 F)
Rain showers

Friday October 11, max 31° C (88 F) min 24° C (75 F)
Showers

Saturday October 12, max 31° C (88 F) min 24° C (75 F)
Rain

Sunday October 13, max 31° C (88 F) min 24° C (75 F)
Showers

Monday October 14, max 31° C (88 F) min 24° C (75 F)
Partly cloudy

Tuesday October 15, max 31° C (88 F) min 24° C (75 F)
Partly cloudy

Wednesday October 16, max 31° C (88 F) min 24° C (75 F)
Partly cloudy