Havana Weather for October 12-18
Afternoon rains in Havana
By Yanet Diaz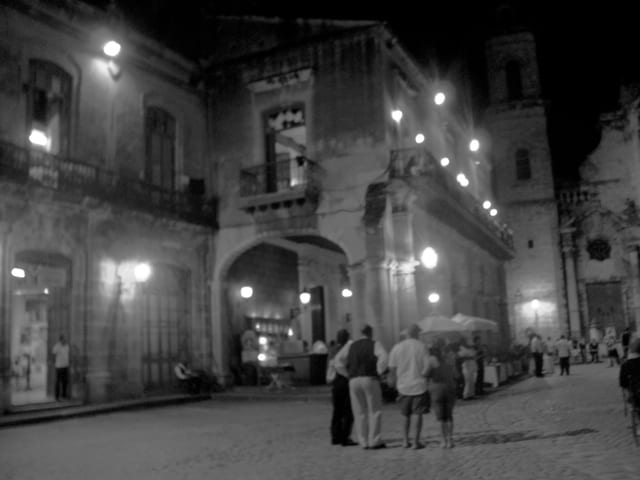 HAVANA TIMES – For this 7-day period, partial cloud cover is forecast starting in the late morning, which will increase in the afternoon, with the occurrence of rain and some isolated thunderstorms.
The winds will be from the northeast along the north coast, with speeds between 15 and 25 km/h. The maximum temperatures will be between 31 and 32° C (88 F and 90 F), while the low temperatures will vary between 23 and 24° C (73 and 75 F). The sea surface temperature will be maintained at 29° C (84 F).
Meteorological conditions:
The tropical storm Ophelia is located far off in the center of the Atlantic, about 1200 km southwest of the Azores, moving east at low speed and with a central pressure of 992 hPa. It is forecast to continue this course for the next few days.
Towards the southwest of the Atlantic Ocean, a drop of high levels maintains a regime of low pressures on much of the Caribbean, as well as a weak pressure gradient, which imposes a weak to moderate flow of the northeast, that will remain throughout weekend.
On the North Atlantic, Caribbean Sea and Gulf of Mexico, tropical cyclone formation is not expected over the next 5 days.
Weekly forecast, valid from Wednesday, October 11
Thursday October 12, max 31° C (88 F) min 24° C (75 F)
Rain showers
Friday, October 13, max 31° C (88 F) min 24° C (75 F)
Showers
Saturday October 14, max 31° C (88 F) min 23° C (73 F)
Showers in the afternoon
Sunday October 15, max 31° C (88 F) min 23° C (73 F)
Showers in the afternoon
Monday, October 16, max 31° C (88 F) min 23° C (73 F)
Showers in the afternoon
Tuesday October 17, max 31° C (88 F) min 23° C (73 F)
Isolated showers
Wednesday October 18, max 32° C (90 F) min 23° C (73 F)
Partly cloudy