Havana Weather for October 17-23
Good Weather
Eduardo A. Fernández Díaz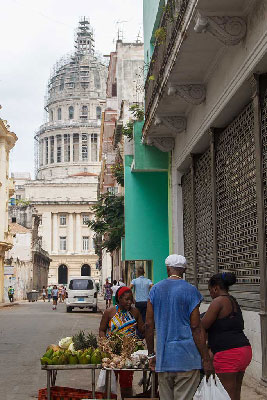 HAVANA TIMES – Throughout the term we will be under the influence of a high pressure area. We can expect sunny days with low humidity.
High temperatures will average 30° C (86 F) and the Lows around 23° C (73 F) .
The winds will be weak blowing from the northeast.
No conditions exist for cyclonic development over the next five days.
The sea surface temperature will reach 29° C (84 F) .
Weekly Forecast valid from Wednesday 16
Thursday October 17 max 29 ° C ( 84 F) min 23 °C ( 73 F)
sunny
Friday, October 18 max 29 ° C ( 84 F) min 23 °C ( 73 F)
sunny
Saturday October 19 max 30 ° C ( 86 F) min 23 °C ( 73 F)
sunny
Sunday, October 20 max 30 ° C ( 86 F) min 23 °C ( 73 F)
Partly Cloudy
Monday October 21 max 31 ° C ( 88 F) min 24 °C ( 75 F)
Partly Cloudy
Tuesday October 22 max 30 ° C ( 86 F) min 24 °C ( 75 F)
sunny
Wednesday October 23 max 30 ° C ( 86 F) min 23 °C ( 73 F)
sunny