Havana Weather for October 19-25
Isolated Showers in Havana
By Yanet Díaz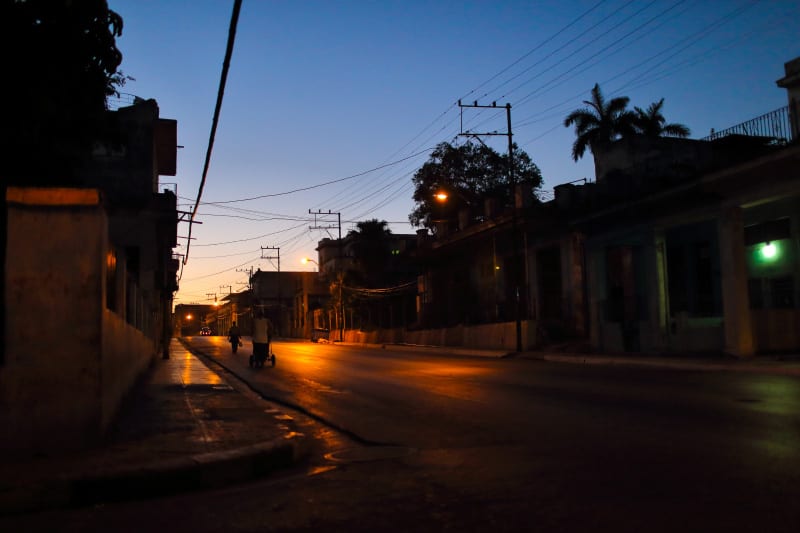 HAVANA TIMES – The days will be cloudy from the morning on, and in the afternoon there will be showers and isolated showers, which will be more likely to the south of the capital.
The winds will be from the northeast, with speeds between 15 and 25 km/h, somewhat stronger in the afternoon.
The maximum temperatures will oscillate between 30 and 31° C (86 and 88 F), while the minimum temperatures will be between 23 and 24° C (73 and 75 F). The sea surface temperature will be 29° C (84 F).
Meteorological conditions:
A stationary front extends from the south of the Florida peninsula to the Bay of Campeche, it is strengthened by a high level trough that expands over the southeastern United States. This system is generating moderate and strong convection throughout the area, which is affecting most of the island. It is forecast to weaken gradually to become diffuse on Thursday morning.
Over the North Atlantic, Caribbean Sea and Gulf of Mexico tropical cyclone formation is not expected over the next 5 days.
Weekly forecast, valid from Wednesday, October 18
Thursday, October 19, max 30° C (86 F) min 24° C (75 F)
Rain showers
Frid
ay October 20, max 30° C (86 F) min 24° C (75 F)
Isolated showers
Saturday, October 21, max 31° C (88 F) min 24° C (75 F)
Isolated showers
Sunday October 22, max 31° C (88 F) min 23° C (73 F)
Isolated showers
Monday October 23, max 31° C (88 F) min 23° C (73 F)
Partly cloudy
Tuesday October 24, max 31° C (88 F) min 24° C (75 F)
Partly cloudy
Wednesday October 25, max 31° C (88 F) min 24° C (75 F)
Partly cloudy