Havana Weather for Sept. 29 – Oct. 4
Showers and thunderstorms
By Yanet Díaz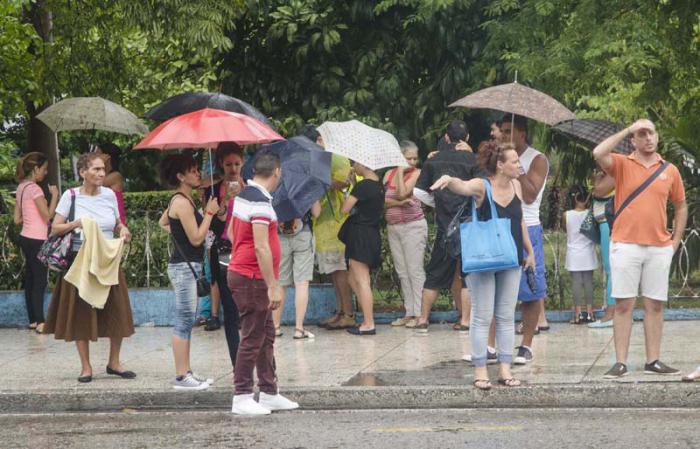 HAVANA TIMES – This week the days will be mostly cloudy, with some rains and thunderstorms, more likely in the afternoons. Expect variable and weak winds which will increase intensity towards the beginning of the next week, where a flow from the east, will be imposed, with speeds between 15 and 30 km/h.
The maximum temperatures will decrease slightly to between 30 and 31° C (86 and 88 F), as well as the lows, which will be between 23 and 24° C (73 and 75 F). The sea surface temperature will be 29° C (84 F).
Meteorological conditions:
A wide area of cloud cover and rainfall stretching from the northwest Caribbean Sea through Cuba to the Bahamas is associated with an extensive surface trough that interacts with a drop of high levels. It is likely that a weak low pressure area will be generated from this system, while moving north over Cuba during the next few days. Environmental conditions will remain conducive to this development until the beginning of the following week. Nevertheless, and regardless of its evolution, this system will be producing abundant rains and some storms over most of Cuba during the next days.
There will be an average probability of tropical cyclone formation over the next 5 days in the North Atlantic, Caribbean Sea and Gulf of Mexico.
Weekly forecast, valid from Wednesday, September 27
Thursday September 28, max 30° C (86 F) min 23° C (73 F)
Rain
Friday September 29, max 30° C (86 F) min 23° C (73 F)
Rain
Saturday, September 30, max 30° C (86 F) min 24° C (75 F)
Showers
Sunday, October 1, max 31° C (88 F) min 24° C (75 F)
Showers
Monday October 2, max 31° C (88 F) min 24° C (75 F)
Showers
Tuesday, October 3, max 31° C (88 F) min 24° C (75 F)
Showers in the afternoon
Wednesday October 4, max 31° C (88 F) min 24° C (75 F)
Showers in the afternoon