Havana Weather for September 13-19
Isolated showers
By Yanet Diaz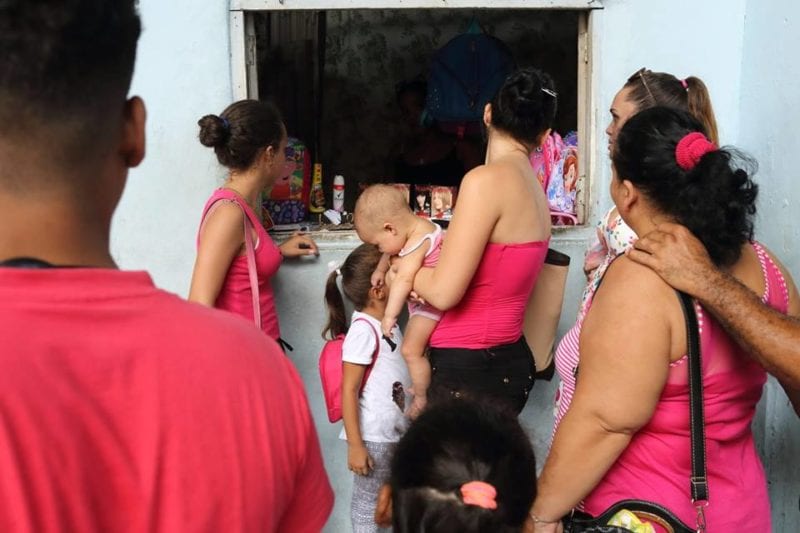 HAVANA TIMES – The days will be partially cloudy, with isolated rains from the early hours of the afternoon, associated with daytime convection and high atmospheric humidity.
The days will stay warm, with temperatures between 31 and 32° C (88 and 90 F), and the lows 23° C (73 F). The winds will be variable, with speeds between 15 and 25 km/h. The sea surface temperature will be 29° C (84 F).
Meteorological conditions:
Over the Atlantic, the Caribbean Sea and the Gulf of Mexico there is intense cyclonic activity during this week. Category 2 hurricane Florence is located near the east coast of the United States, moving northwest as it moves toward land. On the other hand, Category 1 hurricane Helene, which moves to the northeast, will be weakening during the next few hours.
Meanwhile, Tropical Storm Isaac, located east of the Lesser Antilles arc, is moving westward at an approximate speed of 33 km/h. Its minimum central pressure is 1002 hPa and it has maximum sustained winds of 90km/h, with higher gusts. The forecasts indicate that it will continue moving with a similar course, crossing the Lesser Antilles and the Caribbean, arriving at the center of the basin on Friday. Under the current weather conditions this storm will be gradually weakening, due to the presence of wind shear in the heights.
Over the central Gulf of Mexico, a wide area of low pressure with activity of associated rains and storms, presents a high probability of developing a tropical depression during the next 24 to 48 hours. Independently of the tropical development of this system, it will be providing abundant rains and gusts of intense winds in the regions near it.
Weekly forecast, valid from Wednesday, September 12
Thursday September 13, max 31° C (88 F) min 23° C (73 F)
Showers in the afternoon
Friday September 14, max 31 ° C (88 F) min 23° C (73 F)
Showers in the afternoon
Saturday September 15, max 32° C (90 F) min 23° C (73 F)
Partly cloudy
Sunday, September 16, max 31° C (88 F) min 23° C (73 F)
Showers in the afternoon
Monday September 17, max 32° C (90 F) min 23° C (73 F)
Partly cloudy
Tuesday September 18, max 31° C (88 F) min 23° C (73 F)
Showers
Wednesday, September 19, max 31° C (88 F) min 23° C (73 F)
Showers