Havana Weather for September 19-25
Rains and showers continue in the afternoons
By Yanet Díaz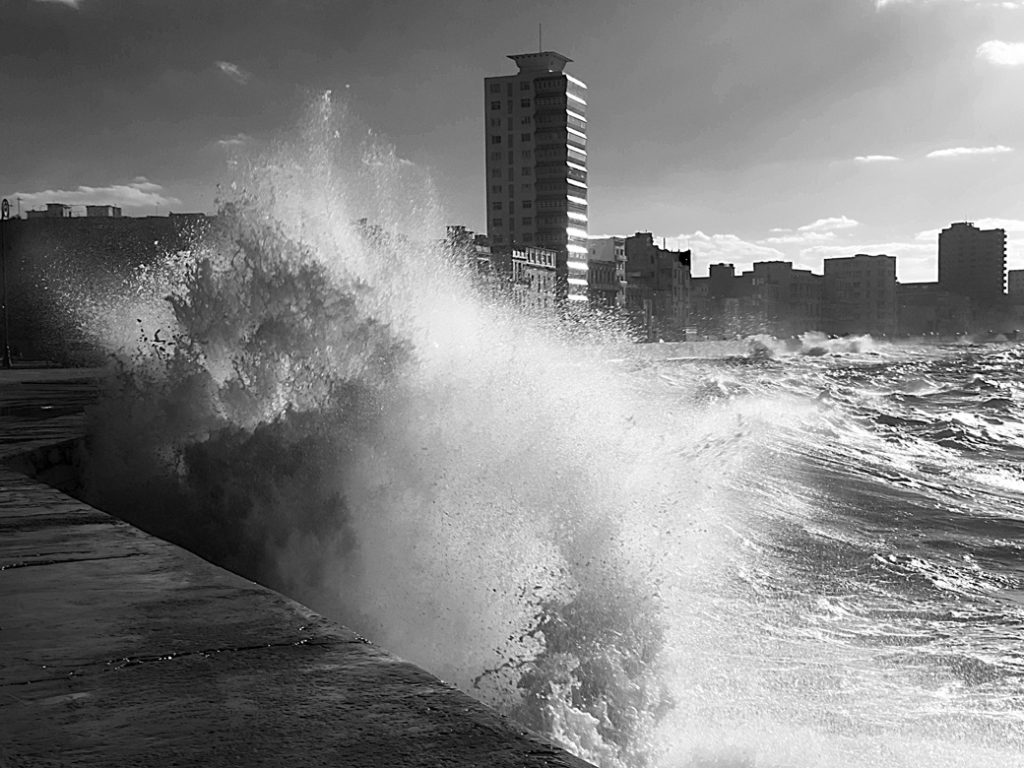 HAVANA TIMES – The days will be partly cloudy at dawn, however, in the afternoons the cloudiness will increase, and showers and rains will occur in the early hours of the afternoon. The winds will be blowing from the northeast and north, and may be somewhat intense, especially in the afternoons, reaching up to 30 km/h, with even higher gusts.
We will have relative humidity between 50 and 70%, higher in the morning and at dusk. The high temperatures will be 30 and 31° C (86 and 88 F), while the lows will be 24 and 25° C (75 and 77 F). The sea surface temperature will be 30° C (86 F).
Meteorological conditions:
We currently have three tropical organisms in the area, the tropical depression Imelda and the tropical storms Humberto and Jerry. However, none of these constitutes a danger to Cuba. Although Jerry will become a hurricane this Friday, it is expected to turn northeast just before the Bahamas.
On the other hand, in the eastern Caribbean Sea, and to the south-southeast of the Dominican Republic, an area of clouds and rains is moving towards the northwest. However, winds at high levels of the atmosphere are not favorable for it to become a tropical depression, therefore, its probability of development will remain low.
In the rest of the Atlantic, the Caribbean Sea and the Gulf of Mexico there will be a probability between low and medium tropical storm development for the next 5 days.
Weekly forecast, valid from Wednesday, September 18

Thursday September 19, max 31° C (88 F) min 25° C (77 F)
Rain showers

Friday, September 20, max 30° C (86 F) min 24° C (75 F)
Rain showers

Saturday September 21, max 30° C (86 F) min 24° C (75 F)
Rain

Sunday September 22, max 31° C (88 F) min 24° C (75 F)
Isolated showers

Monday September 23, max 31° C (88 F) min 24° C (75 F)
Isolated showers

Tuesday, September 24, max 31° C (88 F) min 24° C (75 F)
Rain

Wednesday, September 25, max 31° C (88 F) min 24° C (75 F)
Afternoon showers