Havana Weather (Jan. 8-14)
Good Weather
Eduardo A. Fernández Díaz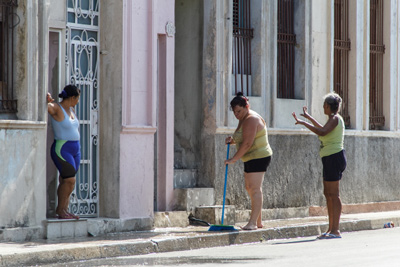 HAVANA TIMES — The weather will be excellent in the city with sunny days and little rain. Only on Sunday and Monday there will be some isolated showers. Temperatures will be pleasant and the lows will not fall off much in the early mornings. The winds will be weak. In short: A great time for this second week of 2015 with pleasant temperatures and almost no rain. Good for walking through the old town.
The maximum temperature will remain stable above 25 ° C (77 ° F). The minimum will range about 20 ° C (68 ° F).
The sea surface temperature will reach 24 ° C (75 F).
Weekly Forecast valid from Wednesday January 7
Thursday, January 8, max 24 ° C (75 ° F) min 20 ° C (68 ° F)
sunny
Friday, January 9, max 25 ° C (77 ° F) min 19 ° C (66 ° F)
sunny
Saturday January 10, max 25 ° C (77 ° F) min 20 ° C (68 ° F)
sunny
Sunday January 11, max 25 ° C (77 ° F) min 21 ° C (70 ° F)
scattered showers
Monday, January 12, max 26 ° C (79 ° F) min 21 ° C (70 ° F)
scattered showers
Tuesday, January 13, max 26 ° C (79 ° F) min 22 ° C (72 ° F)
Partly cloudy
Wednesday, January 14, max 26 ° C (79 ° F) min 22 ° C (72 ° F)
Partly cloudy