Havana World Music Festival March 21-23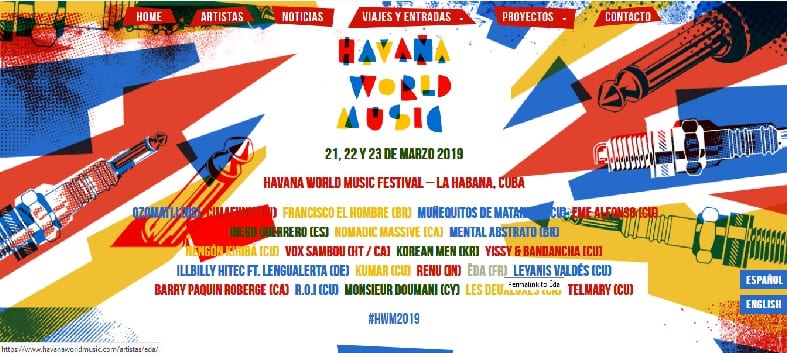 HAVANA TIMES – The Havana World Music Festival in its sixth edition is set be held in Havana on March 21-23. It will move its stages from the Parque Metropolitano to the Salón Benny More de la Tropical.
Esta última entrega del prestigioso encuentro musical mantiene su fecha de realización entre el 21 y el 23 de marzo, iniciando sus acciones a las cinco de la tarde y extendiéndola hasta el filo de la media noche.
For this year the festival program includes 20 new bands from a dozen nations under the Primera Base category. Groups of the most diverse musical genres with excellent quality but mostly little known.
Besides the concerts there will be workshops, exhibitions and conferences to generate a space for exchange that involves those interested in the latest trends in world music.
The three days of the Havana World Music Festival is mainly aimed at young audiences but World Music really has fans of all ages. The event began in 2014 and its scenarios have included artists and groups such as Fuel Fandango, Sargento García, Los Van Van and the Instituto Mexicano del Sonido.
Havana World Music is sponsored by the Cuban Institute of Music and the National Center for Popular Music, the British Council, the Ministry of Culture, the Hermanos Saíz Association and the Cuban Art Factory.
Here is the complete program: