Hollywood Women on Offensive Against Sexual Abusers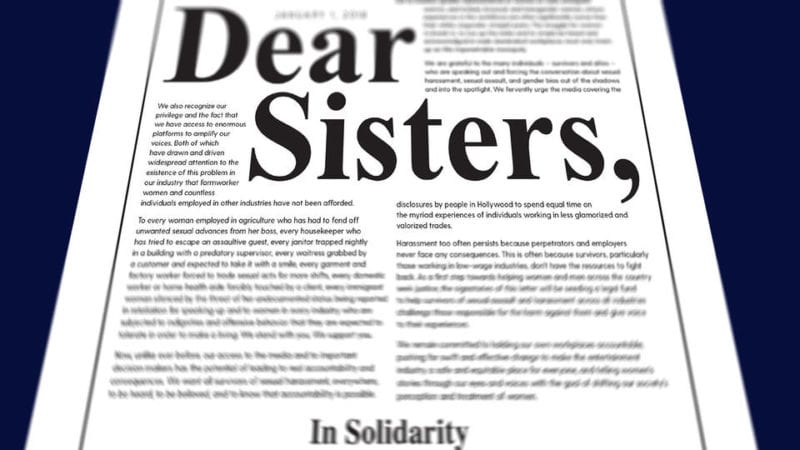 HAVANA TIMES – In Hollywood, more than 1,000 prominent actresses, writers and directors have launched a project aimed at combating sexual abuse and harassment in the film industry, reports Democracy Now on Tuesday.
The "Time's Up" campaign follows on the heels of a torrent of allegations of rape, sexual assault and harassment against powerful men that began with reports into sexual abuse by movie mogul Harvey Weinstein.
The initiative seeks to raise $13 million for a legal defense fund to help working-class women bring sexual abuse charges. It also seeks to bring gender parity to Hollywood studios and talent agencies, while penalizing companies that tolerate persistent harassment.
The campaign also seeks to end the use of nondisclosure agreements that silence victims. Among those participating are director Ava DuVernay, producer Kathleen Kennedy, and actors Natalie Portman, Reese Witherspoon, Cate Blanchett, Eva Longoria and America Ferrera.
The campaign against sexual harassment and abuse continues to be a very uphill struggle in many countries where such behavior is considered "normal" and the authorities have little interest in change.