Hong Kong Airport Shuts Down as Protests Rage for 10th Week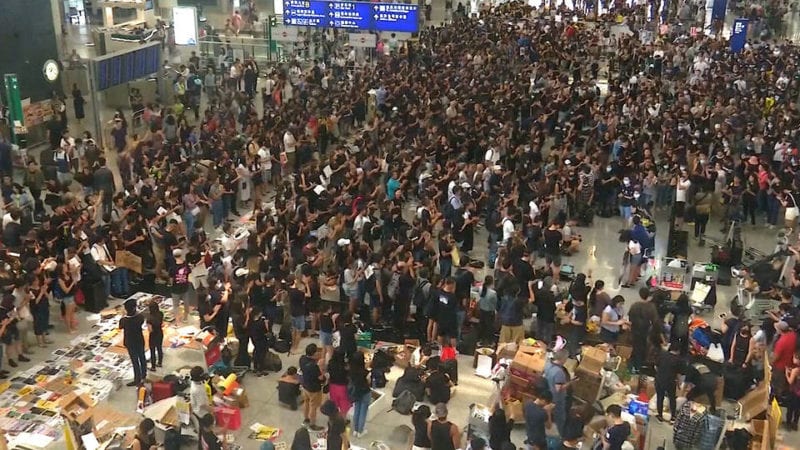 HAVANA TIMES – In Hong Kong, where mass popular protests are now in their 10th week, officials have closed the international airport, grounding all flights. Many protesters are now rushing to clear the airport, fearing threats of more police action, but hundreds of activists remain.
Thousands of pro-democracy demonstrators gathered over the weekend to protest police brutality and call for pro-democracy reforms, as they say the Beijing-aligned government is attempting to weaken Hong Kong's autonomy.
Clashes broke out between protesters and police forces, turning especially violent Sunday night as riot police fired tear gas inside a subway station and were filmed beating protesters with batons. Meanwhile, mainland China has been ramping up actions to oppose the demonstrations.
Last week, China ordered Hong Kong-based airline Cathay Pacific to suspend any staff who support pro-democracy protests. We'll have more on Hong Kong later in the broadcast.