How the Communist Party Regards Cuba's Reform Process
Twenty-one percent of the economic reforms agreed to in 2011 have been implemented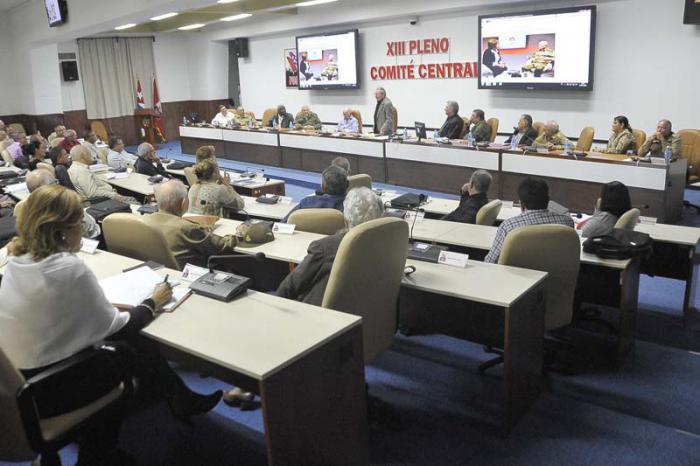 HAVANA TIMES — Today, Cuba's major official newspaper Granma published a note reporting that Cuban authorities have implemented 21 percent of the economic reforms agreed to in 2011, DPA reported.
An additional 77 percent of the 313 "guidelines" for the "updating of Cuba's economic model," as the market reform process is referred to on the island, are supposedly being implemented, Granma added in a report on the upcoming Congress of the Communist Party (PCC), to be held in April.
The economic reforms program was formally approved in 2011 during the 6th PCC Congress. Since then, the government has undertaken gradual liberalization processes, introducing market elements into its planned socialist economy model.
Within the framework of these reforms, nearly half a million persons have been authorized to work in the private sector. Over recent years, Raul Castro's government also partially liberalized the automotive and real estate markets.
The government is also seeking to draw in more foreign investment. Among other measures, it created a free trade zone at the Mariel port, 40 kilometers west of Havana, and approved a new foreign investment law that offers facilities to foreign companies.
The State sector, however, continues to account for the bulk of the Cuban economy. Licenses for private initiative, referred to as "self-employment," encompass a mere 200 minor trades. Foreign companies that operate in Cuba do so under a number of important restrictions.
The leadership of the PCC held a two-day closed debate regarding documents related to the economic reforms and the 7th Congress scheduled for April, Granma reported today.
The Party Central Committee assessed the results of the implementation of the "guidelines" over the past five years and spoke of updating these, the report announced.
"Those in attendance underscored the progress made over the five-year period and acknowledged a number of measures have not yet had an impact on the personal economies of the population," the newspaper reported.
At the meetings held by the PCC Central Committee, an Economic and Social Development Program with aims up to 2030 was also presented.
The 7th Congress of the Communist Party is scheduled for April 16, 2016. In addition to assessing the reforms program, attendants must elect the new members of the Central Committee. Party authorities have not divulged a detailed agenda for the Congress, the most important political event in Cuba this year.