HT Cuba Photo Contest News
By Circles Robinson
HAVANA TIMES — There is less than two months left to send us your entries to the Sixth Havana Times Photo Contest. The deadline is September 15, 2014.
So far 25 amateur and professional photographers have sent in pictures in the five categories selected for this year's contest. Last year a total of 90 persons competed.
Below is the information you need to participate and don't hesitate to write [email protected] if you have any further questions.
Official announcement for the HT Cuba Photo Contest 2014
There are five categories and each carries with it a First Prize of US $75.  There will also be two special mentions per category.  All finalists and semifinalists' photos will be published and prominently displayed by HT.
Contest rules

1-  The contest is open to professional and amateur photographers of all ages of any nationality.
2– You may submit a maximum of 3 photos per category, for a total of 15 photographs per participant.
3- The photos, all taken in Cuba, must comply with the following five categories:
Cuba by night
Achievements
Failures
Housing
Billboards and posters
Note: We have included two categories (Achievements and Failures) that are more subjective and it is completely open to the interpretation of each photographer.
4- Photos must be in jpg format with maximum dimension of (600 x 400 pixels). They may be horizontal or vertical. Each image should have a caption.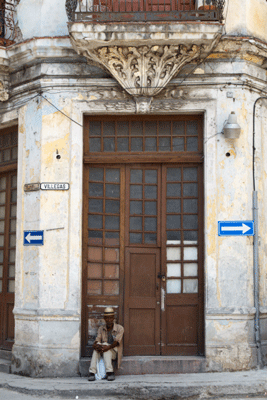 5 – Sending your pictures: Photographs should be sent as attachments and not embedded in the email message. To submit photos send them to: [email protected]
6 – The deadline for submissions will be September 15, 2014.
7- During the selection process Havana Times will publish the semifinalists, finalists and winning images.
8- Participation in the contest implies acceptance by the author that the photos submitted will be included in the archives of HT and may be used in Havana Times and the social networks where HT is present, with due credit of the author.
9- Prizes: The winning photographer in each category will have a US $75 prize.  The jury will also select two special mentions. Delivering the award money will be coordinated with the winner via email.
10- Contest winners will be announced on October 31, 2014 through HT.  This decision is final.
11- Participation in the competition implies acceptance of each and every one of the rules. HT is empowered to resolve any contingency not provided for in the Rules.
For any questions or for more information contact [email protected].
The jury will be composed of at least 20 people, including photographers, writers and guest Havana Times readers.
See the winning photos from previous years:  2013  2012  2011  2010  2009