Hurricane Irma Moves West on Sat. 9/2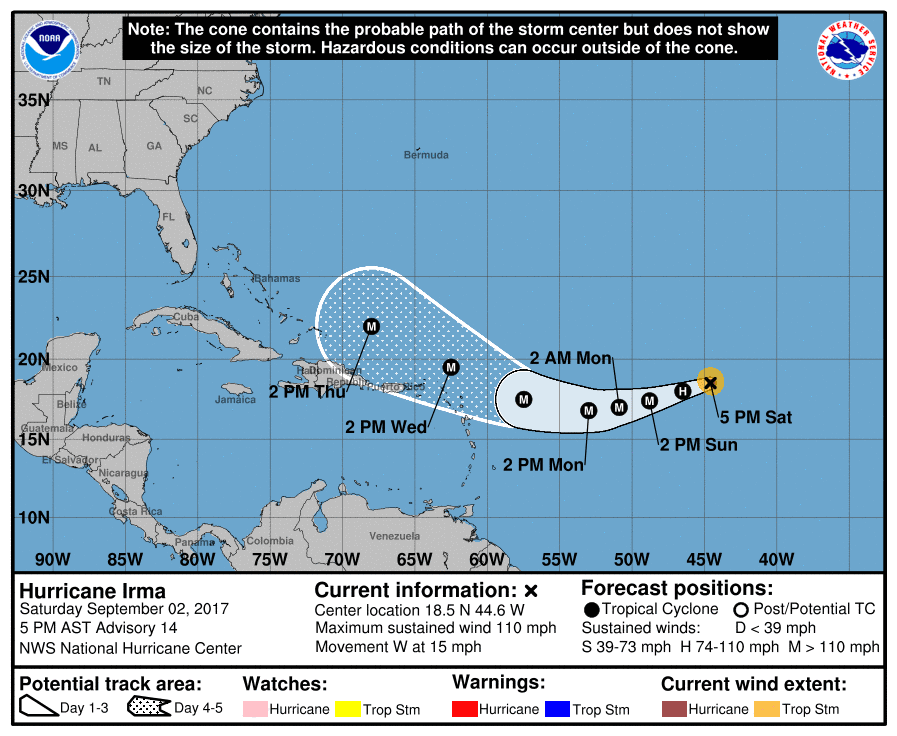 HAVANA TIMES – Hurricane Irma continues to move west in the Atlantic and is currently 1,135 miles (1,825 kilometers) east of the Leeward Islands, the outer band of the Caribbean, reports the National Hurricane Center in Miami.
The storm packs 110 mph (175 km/h) maximum sustained winds and has a minimum central pressure of 973 millibars.
Irma is currently a Category 2 hurricane on the Saffir-Simpson scale of 1 to a maximum of five and it is forecast that it will gain strength in the coming days.
At this time there are no coastal warnings in effect but that could change in the coming days as the storm advances west. It is currently moving at 15 mph (25 km/h).
While the current projection cone sees Irma possibly reaching the northeastern Leeward Islands and Puerto Rico as a major hurricane on sometime Wednesday or Thursday, it is still too early to make a solid projection.  By Monday, the course should become more clearly defined.