Hurricane "Matthew" Enters Far Eastern Cuba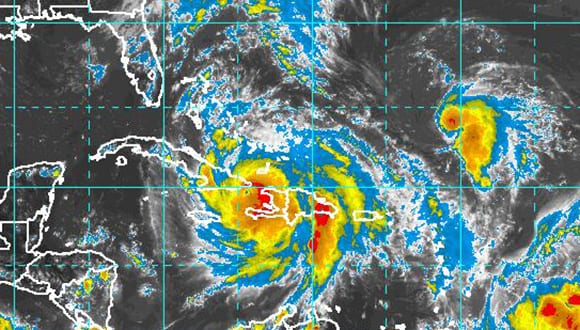 HAVANA TIMES – Hurricane "Matthew", a Category 4 monster storm, today touched land at the eastern end of Cuba with winds of over 130 miles per hour, reported dpa.
At six p.m. Cuban local time (EDT), the eye of hurricane "Matthew" entered the vicinity of Punta Caleta on the southeastern coast of Guantanamo province, and is expected to exist the island in a couple of hours out to sea by a point near Bahia de Mata, east of the city of Baracoa, according to the Cuban Meteorology Institute (Insmet).
The eye of the hurricane is about 28 kilometers in diameter, chief meteorologist Jose Rubiera confirmed on state television, which has broadcast special programming throughout the day.
Insmet reported heavy rains in Imías, a municipality of the southern coast of Guantanamo and Baracoa on the north coast, where waves several meters high have already penetrated the coastal zone of the city.
In the days before the arrival of "Matthew" to the island, Cuba's Civil Defense had planned to move more than 200,000 people, mostly located in areas prone to landslides and flooding. Several other hundreds of thousands moved on their own to the homes of neighbors or family members with better conditions than their own.
For those of you that understand Spanish here is Cuba's chief weather forecaster at the time Matthew entered the island.