IAPA Celebrates Release of Journalists Miguel Mora and Lucia Pineda
"We are happy for them, after going through six months of terror, we hope that they are in good health," says the President of IAPA, Maria Elvira Dominguez
By Lucia Navas (La Prensa)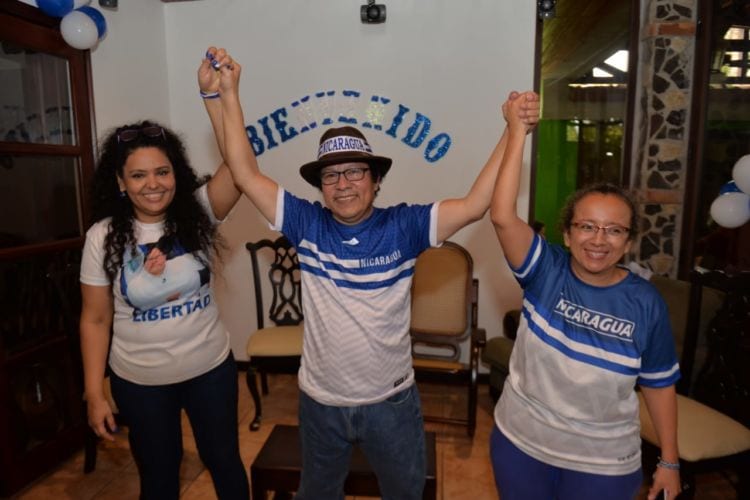 HAVANA TIMES – The president of the Inter American Press Association (IAPA), Maria Elvira Dominguez, celebrated that journalists Lucia Pineda and Miguel Mora, were released this Tuesday, after six months of being kidnapped by the Ortega dictatorship. However, Dominguez, told La Prensa, that Nicaragua has not yet restored freedom of the press due to the continuation of harassment and censorship of reporters and critical media.
"We are happy for them, after going through six months of terror, we hope that they are in good health," were the first reactions of Dominguez after learning about the release of Mora and Pineda.
A delegation of IAPA is in Managua conducting an assessment on the situation of violations to freedom of expression and to the practice of journalism under the regime of Daniel Ortega. On Tuesday they are expected to hold meetings with delegates of the Civic Alliance, businessmen, media representatives, as well as Luis Angel Rosadilla, envoy of the OAS and the secretary of the Apostolic Nunciature.
Dominguez said that there still exists a demand on the Government of Daniel Ortega to return the facilities and equipment of the confiscated media of channel "100% Noticias" (100% News) and Confidencial, as well as the spare parts and newsprint for La Prensa, Hoy and El Nuevo Diario.
"Freedom of the press does not exist in Nicaragua. The release of journalists is a good sign, but they have a long way to go. I believe that the Amnesty Law should not apply to journalists because (they) have not committed any crime. That law is aimed at creating impunity for the real crimes committed during the crisis," said Dominguez.