In Nicaragua, Human Rights in 2018-2019 are All Wrong
By Cinthya Torrez Garcia (La Prensa)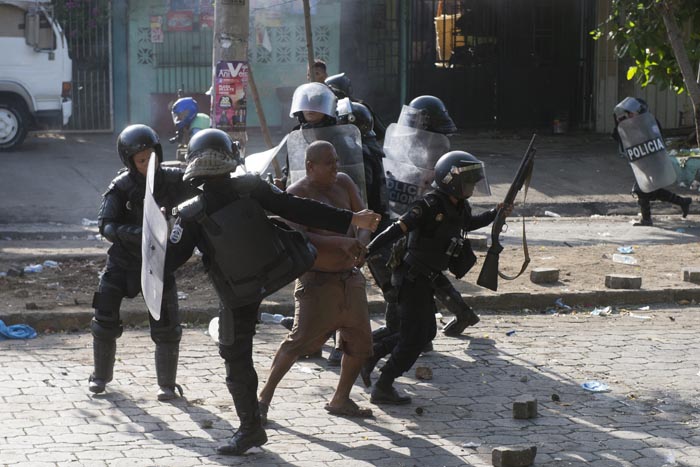 HAVANA TIMES – The past two years in Nicaragua, 2018 and 2019, have one fatal thing in common: they've been marked by the most brutal repression that Nicaragua has experienced in times of peace. This was the conclusion of Vilma Nunez, president of the Nicaraguan Center for Human Rights (CENIDH).
This Tuesday, December 10, is Human Rights Day, commemorating the United Nations General Assembly's adoption of the Universal Declaration of Human Rights on this date in 1948.
Nunez said the occasion represents an opportunity to reassume our commitments, strengthen the denunciation of what is wrong, and take stock of what's occurred in the country. For yet another year, Nicaragua marks the date with an "absolutely negative" balance, and a "very grave deterioration."
One of the points she emphasized is the "very grave" human rights context that the country faces at the level of international justice. It's a government that has committed crimes against humanity, and that very terrible stain, that so degrading category is passed on to the state, she explained.
The final report of the Interdisciplinary Group of Independent Experts (GIEI), recommended an investigation of both Daniel Ortega and the upper echelons of the Police. "It's a matter of a policy of repression promoted and approved by the maximum State authority," the GIEI maintained.
Another report that unmasked the discourse of the Ortega regime – which asserts their total protection of human rights – came from the Office of the High Commissioner for Human Rights of the United Nations. This report stated that the cases of prisoner torture and mistreatment have persisted, exercised against those deprived of liberty for causes related to the protests.
The fatal toll of the repression from the Ortega regime against the people was of 328 people killed, thousands wounded, a huge wave of refugees, and over 500 political prisoners. All of this has left a climate of intimidation and persecution against anyone opposing the regime.
Uriel Pineda, a human rights expert, explains that in order to counteract the systematic way in which the regime violates human rights, our social organization must be strengthened.
"Public denunciation isn't enough anymore. Instead, it's necessary to get organized on a neighborhood and a city level to build a common front. If we fail to do this, the violations aren't going to stop. What's happening is that the government has lost, let's say, their shame about human rights violations, and anyone who raises their voice will be squashed. Instead, if there's broad social organization, the resistance is greater, it's more unified and there's more solidarity," he explained.
There's only one civil organization for human rights defense left in the country, and it lives under constant police harassment.