Industriales Revs Cuba Capital Fans
By Circles Robinson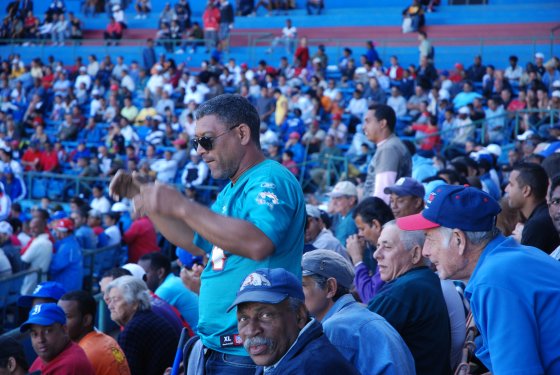 HAVANA TIMES, March 5 — Industriales came from behind to defeat Sancti Spiritus 8-3 on Friday to win their best-of-seven quarterfinal series four games to one.  The victory by the favorite of the Cuban capital was played before a packed stadium of over 53,000 fans.
Up until the sixth inning it looked like the series would return to Sancti Spiritus for a game six with the visitors up 2-0 and star pitcher Ismel Jimenez on the mound having allowed only two hits.
However that all changed when shortstop Rudy Reyes came through with a grand slam that capped Industriales five-run rally in the bottom of the inning and turned the tables.
Sancti Spiritus managed a run in the seventh but Industriales countered with three more to end the scoring.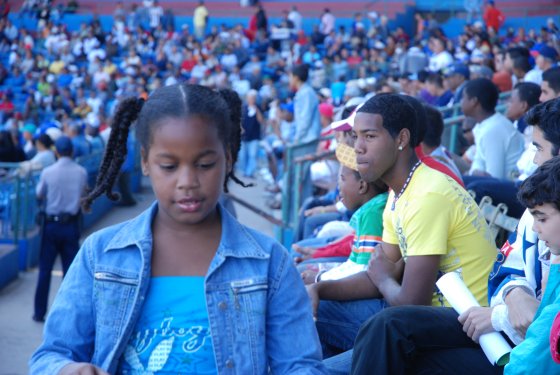 Armando Rivero won the game in relief of Arley Sanchez.  Rivero pitched the final 4.2 innings allowing a scant two hits and one run. Sanchez went 4.1 innings allowing two runs on four hits.
Ismel Jimenez went six innings and took the loss.  His team was clearly the team to beat in the playoffs after compiling a 63-27 regular season record —tops in the league— to Industriales so-so 47-43.
The Industriales 4-1 series victory, combined with Havana Province 4-1 over Cienfuegos (the final game was won 5-3 by Havana on Thursday night) sets the stage for a Western Division cross town show down.
Industriales plays out of Havana's Latinoamericano Stadium and Havana Province out of the stadium in San Jose de las Lajas, on the outskirts of the capital.
In the Eastern Division, Ciego de Avila made it four straight over Guantanamo on Thursday night with a 3-1 win and now must wait for a rival among Villa Clara (3-1) and Santiago de Cuba (1-3).  Those two perennial playoff rivals square off tonight in Santiago at 8:15 p.m. local time.