Iowa Activists Face Up to 110 Years in Prison for Dakota Access Pipeline Sabotage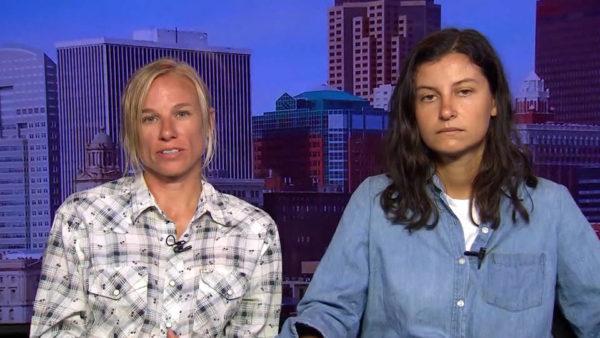 HAVANA TIMES – Two Iowa-based environmental activists have been charged by a federal grand jury with multiple felonies for their attempts to delay the construction of the $3.8 billion Dakota Access pipeline.
Three years ago, Catholic Worker activists Jessica Reznicek and Ruby Montoya publicly took credit for setting fire to five pieces of heavy machinery being used to construct the pipeline, and for destroying pipeline valves, delaying construction for weeks.
Speaking on Democracy Now! in 2017, Jessica Reznicek denied that her actions were violent.
Jessica Reznicek: "I think that the oil being taken out of the ground and the machinery that does it and the infrastructure which supports it, that this is violent. These tools and these mechanisms that industry and corporate power and government power have all colluded together to create, this is destructive, this is violent, and it needs to be stopped."