Iran's Foreign Minister Arrives in Nicaragua to Boost Ortega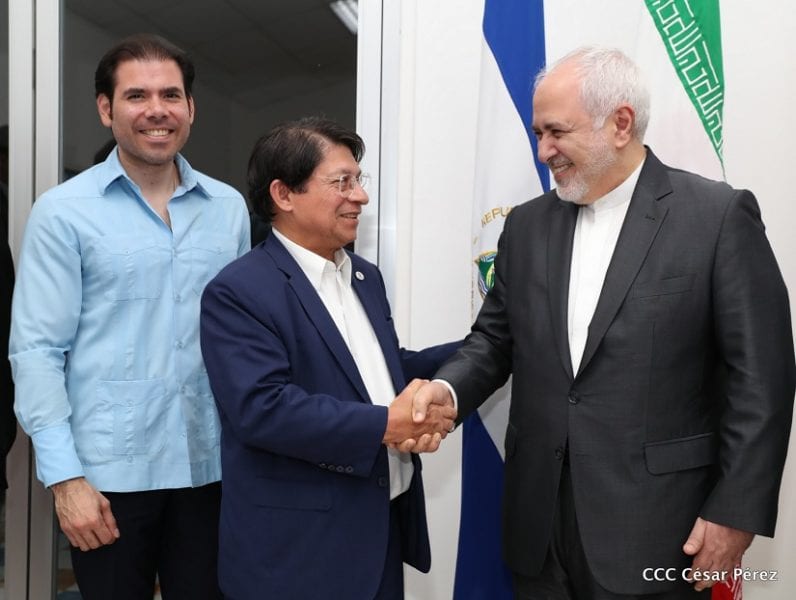 HAVANA TIMES – Besides Russia, Cuba and Venezuela another supporter of the government of Daniel Ortega is Iran, whose foreign minister arrived in Managua on Sunday in a show of support for the embattled strongman.
Mohamad Javad Zarif was welcomed at the Managua airport by Ortega's son and government investments representative Laureano Ortega and the Nicaraguan Foreign Minister Denis Moncada.
The agenda of Zarif in Nicaragua was not made public. He was scheduled to give a press conference on Monday with the international press, but due to "a tight schedule" the Nicaraguan presidency, coordinated by VP Rosario Murillo, called it off, noted El Nuevo Diario.
The Iranian FM comes to Nicaragua after attending a meeting of the Movement of Non-Aligned Countries in Caracas, a show of support for President Nicolas Maduro.
The Iranian diplomat arrived in Managua two days after the pro-Ortega rally in celebration of the fortieth anniversary of the Sandinista revolution and while his country is going through a crisis due to the retention of a British-flagged tanker in the Strait of Hormuz.
The Islamic Republic also faces tensions with the United States, after President Donald Trump decided to withdraw in 2018 from the international agreement on the Iranian nuclear program, signed in 2015.
Meanwhile, Nicaragua is experiencing a political crisis detonated by protests that began in April 2018 and that national and international human rights organizations estimate have left more than 325 dead, thousands wounded and tens of thousands fleeing into exile.