Is the U.S. Backing Rousseff's Ouster in Brazil? (video)
Opposition Holds Talks in D.C. as Obama Stays Quiet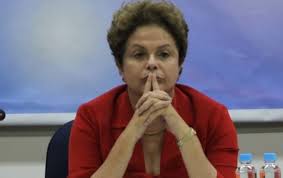 HAVANA TIMES — On Sunday, Brazil's lower house of Congress voted 367 to 137 to start impeachment proceedings against President Dilma Rousseff. Early next month, Brazil's Senate will vote on whether to put Rousseff on trial on allegations of manipulating budget accounts. On Tuesday, Rousseff said attempts to impeach her constituted a "coup" and an "original sin."
Brazil has been engulfed in a major corruption scandal, but Dilma Rousseff herself has not been accused of any financial impropriety. However, 318 members of the Brazilian Congress, including many who backed her impeachment, are under investigation or face charges. Leading the impeachment process has been Brazil's Speaker of the House Eduardo Cunha, who has been accused of squirreling away $5 million into Swiss bank accounts.
Meanwhile, The Intercept is reporting a key Brazilian opposition leader has traveled to Washington, D.C., to partake in closed-door meetings with various U.S. officials and lobbyists.
Sen. Aloysio Nunes of Brazil's center-right PSDB party reportedly is meeting with the chair and ranking member of the Senate Foreign Relations Committee, Republican Bob Corker of Tennessee, and others to discuss the situation in Brazil. He also apparently attended a luncheon hosted by the Washington lobbying firm Albright Stonebridge Group, headed by former Clinton Secretary of State Madeleine Albright and Kellogg Company CEO Carlos Gutierrez.
We speak to The Intercept's Andrew Fishman in Brazil and economist Mark Weisbrot, co-director of the Center for Economic and Policy Research.