Journalists in Nicaragua Under Serious Threats
By Gabriel Selser (dpa)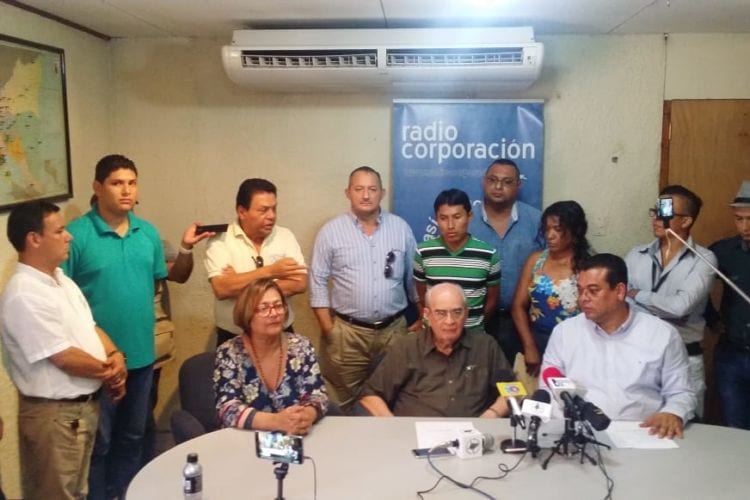 HAVANA TIMES – Nicaraguan reporter Yilber Idiaquez received a death threat when paramilitaries attacked barricades in the city of Masaya, a month ago. However, he was even more startled this week when he found his face and name in an anonymous Facebook post above the words: "Murderer, terrorist! Reward: $5,000 USD."
The post caught the attention of his colleagues and the PEN International center in Nicaragua, which has been committed to spreading awareness about attacks on journalists, writers and media directors over the past four months, ever since protests broke out against Daniel Ortega's Government on April 18th.
"I feel like I can't go on… this isn't life," 31-year-old Idiaquez told dpa, who has been working as a correspondent in Masaya for Radio Corporacion for seven years now. Another eight reporters from the same station, which is very critical of the Government, have also received death threats.
Fabio Gadea Mantilla, the radio owner, stated that all of his correspondents in the interior of the country "have received threats and are being constantly harassed" by police forces, paramilitaries and politicos of the Sandinista Party in neighborhood committees.
"It seems that we have traveled back in time to the Wild West, now people are being threatened and even have a price hanging over their heads," Marcos Carmona, the head of the Permanent Commission on Human Rights (CPDH, a non-governmental organization) told dpa when he spoke about the campaign against Idiaquez.
Another recent case involved blogger Manuel Diaz, director of Bacanalica.com, a well-known political satire website. Threats against Diaz appeared this week after he published an article that dealt with the collapse of tourism as a result of the crisis, in an ironic tone.
According to Carmona, the CPDH has requested protective orders for approximately 60 journalists that have been threatened or harassed up until today. These requests were handed over to the OAS' Inter-American Commission on Human Rights (IACHR), which has two teams on the ground in Nicaragua.
"Men and women of the press are suffering real harassment because they are reporting on events. The Government is criminalizing journalism, and this is condemnable," he underlined.
Angel Gahona was the first journalist to die during these four months, shot while covering protests in the city of Bluefields, on April 22nd. His family and witnesses say that it was a policeman who committed the crime, but the Chief Prosecutor immediately charged two young Afro-descendant men in court.
Along with threats to reporters, anonymous hands are "marking" facades of homes with words like "Terrorists" or "LEAD" (which means death) in black paint, to make the people who live there know that they are the next ones on this list of victims.
"The Nicaraguan people feel harassed and intimidated. There is indiscriminate persecution, especially against young people… it would seem that being a young person in Nicaragua today is a crime," Carmona said.
Raids against students and adults in any city of the country are being reported not only at night-time, but in the morning or afternoon. Some neighbors manage to record these arrests with their cell phones, but if they upload them to the internet and the attackers discover who recorded it, they could go after them the following day.
"We have received reports of this persecution all over the country," Marcos Carmona said. "We are documenting these illegal and arbitrary arrests, carried out by paramilitary groups and the Police," he added.
He pointed out that the Commission alone had received over 1,600 reports of arrests over the past three months, detentions that were made without any legal arrest or search warrants. "Many are threatened, and others have had to leave the country because of a lack of safety," he explained.
Out of the total number of people arrested (approximately 350 according to the CPDH and over 400 according to unofficial sources), over 130 have already been taken to trial and charged with serious crimes, such as terrorism and organized crime. Most of these trials take place behind closed doors.
Carmona pointed out that they hope to hand over a new document about mass arrests to IACHR, so that "international bodies and national pressure help to stop this witch hunt."