La Rampa Art Fair Begins in Havana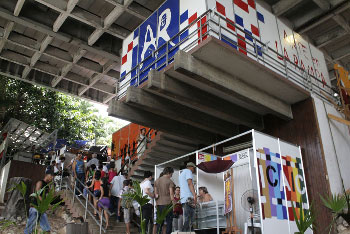 HAVANA TIMES – The now traditional La Rampa Art Fair opened today at Havana's Pavilion Cuba, with multi-cultural activities including music, literature, utilitarian crafts, visual arts and film. The popular summer fair will extend until September 1, noted Prensa Latina.
For the occasion they have set up 80 stands with jewelery, textiles, ceramics, footwear, jewelry, furniture, and other crafts.
On this occasion the fair features the sale of reproductions of the late Cuban painter Servando Cabrera on the 90th anniversary of his birth.