Ladies in White Receive Human Rights Foundation Award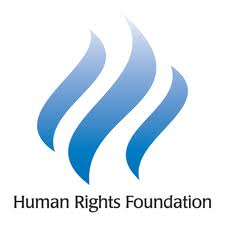 HAVANA TIMES – The leader of the Ladies in White, Berta Soler, received the Vaclav Havel award on Wednesday, given by the organization Human Rights Foundation, during the Oslo Freedom Forum held in the Norwegian capital, EFE reported.
The prize of US $52,000, was shared with the Syrian cartoonist Ali Ferzat and North Korean activist Park Sang Hak. Last year it went to Chinese artist Ai Weiwei, Saudi activist Manal Al-Sharif and the Burmese dissident Aung San Suu Kyi.
In April, Soler also received the Sakharov Prize for the Ladies in White. The European Parliament had awarded the dissident group in 2005, but their members were not allowed to travel outside Cuba until this January's immigration reforms.