LGBTI Rights Center Stage in Sunday's Presidential Elections in Costa Rica
By Ernesto Ramírez (dpa)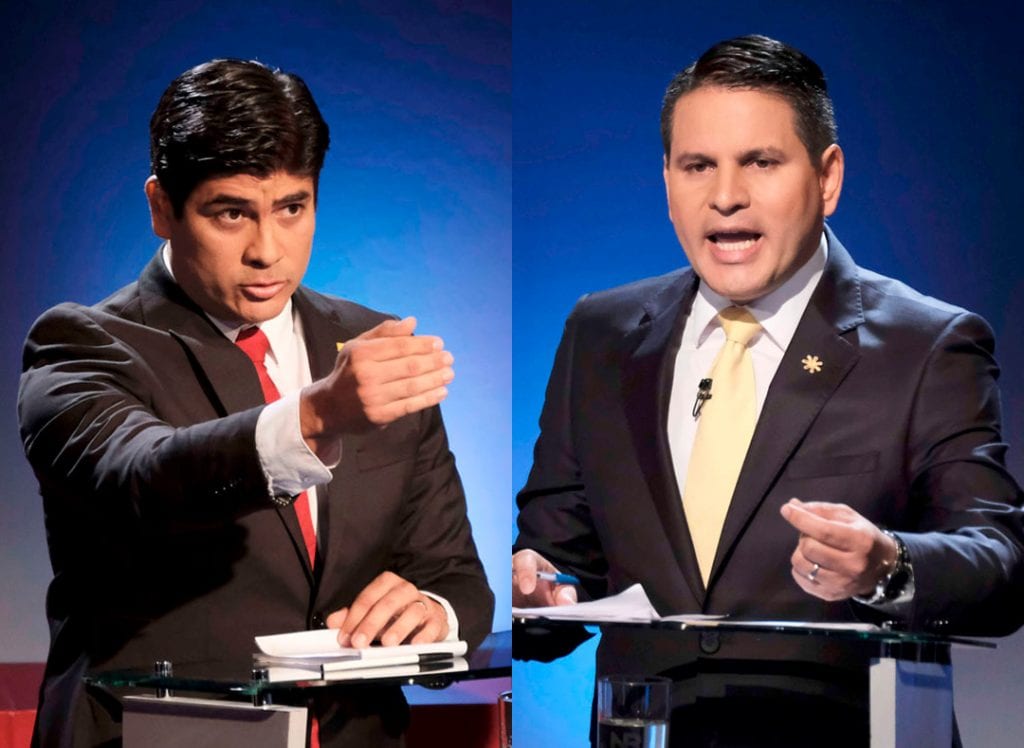 HAVANA TIMES – Costa Ricans go to the polls this Easter Sunday to elect their new president, in a second round characterized by polarization and with a marked religious accent.
A second round of voting takes place today because during the first round on February 4th, none of the 13 candidates received the 40 percent necessary to win.
The stage was then set for runoff between the leading two, the evangelical preacher Fabricio Alvarado, 43 years old and leader of the National Restoration Party (PRN), who was the most supported in the first round, and Carlos Alvarado, 38, of the ruling Citizen Action Party (PAC).
The electoral campaign, both in the first and second round, has been one of the most atypical in the history of the small Central American country, with 51,100 square kilometers and 4.9 million inhabitants.
The religious factor and the polarization mark a vote that, according to the analysts, could be very close.
A poll by the Center for Research and Political Studies (CIEP) of the state University of Costa Rica gave a slight advantage to the evangelical preacher on the eve of the second round, but experts from the Institute clarified that the narrow gap should be interpreted as a technical draw.
However, surveys of a private firm are giving a wide advantage to the evangelical candidate.
But polls are polls and a month before the first round, none gave any possibility to the two candidates who are now fighting for the presidency.
However, a resolution of the Inter-American Court of Human Rights, which ordered its member states to guarantee the rights of LGTBI persons (lesbian, gay, bisexual, transgender and intersex), including the possibility of getting married, stirred up a heated debate and catapulted Alvarado into the preferences of the electorate.
The evangelical preacher, described by his adversaries as a "religious fundamentalist" is a strong opponent of the adoption of measures in favor of topics such as sexual guides, abortion, gender ideology, equal marriage and in vitro fertilization, contrary to his rival Carlos Alvarado.
In this context, religion has been the central axis of the campaign. The Supreme Electoral Tribunal itself had to reprimand the PRN, the Catholic Church and an evangelical alliance, in the face of allegations about the alleged use of religion to attract sympathizers.
The polls opened Sunday in Costa Rca at 6:00 a.m. to elect a new president for a four year term. They will close at 6:00 p.m. followed by the vote count.