Maduro: "I Know The People Love Me"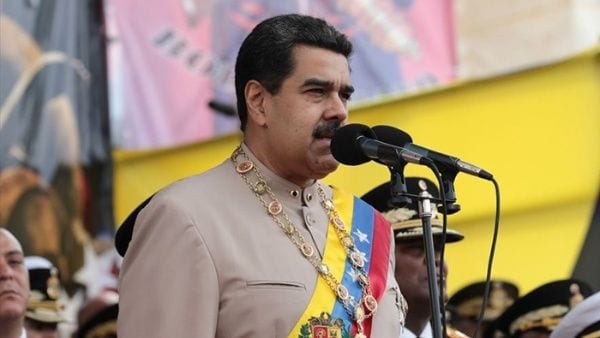 HAVANA TIMES – Venezuelan President Nicolas Maduro said on Saturday he is confident of his re-election and affirmed that after the presidential elections, he will "clean up the country's economy," reported dpa news.
"On the stage we go, I know the people love me and I will be president for the period 2019-2025, which is going to be a period of great achievements, dreams and prosperity," he assured.
"After we win the elections we will dedicate ourselves exclusively to building a new economy, to clean up the economy and only we can do it autonomously," Maduro said in an event in which he accepted the candidacy of three parties of the ruling coalition Polo Patriotico.
Maduro also said he is prepared to face any scenario in which the opposition calls for abstention or pretends to sabotage the elections. "With them (the opposition) or without them, there will be elections this year and I will win," he added.
The opposition coalition, Mesa de Unidad Democratica, was already excluded by the National Electoral Council from participating in the early presidential elections, originally scheduled for the end of the year. The Council has also disqualified several possible opposition candidates and parties from participating.
The issue is being debated in the negotiations with the Government that are taking place in the Dominican Republic, with the facilitation of an international group, which will have a meeting on Monday that could be final.
Still without a concrete date for the elections, and without a strong opposition candidate to challenge him, Maduro is already campaigning for his re-election in the vote to be held before April 30.