Maduro Pops into Cuba to Honor Fidel's Birthday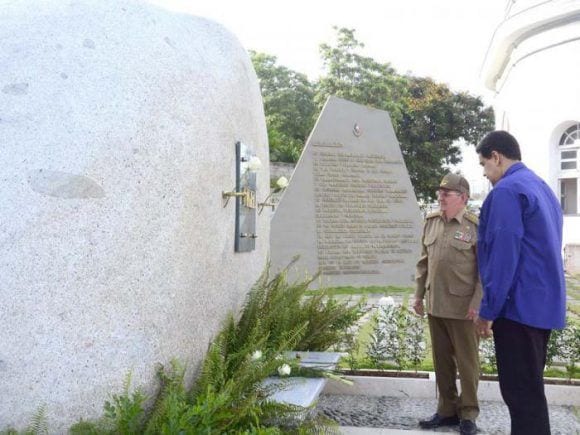 HAVANA TIMES – Venezuelan president Nicolas Maduro flew into Cuba on Tuesday for a belated tribute to the late Fidel Castro on the 91st anniversary of his birth on August 13, 1926, reported the official Cuban government website Cubadebate.cu.
Maduro was accompanied by Cuban president Raul Castro on a visit to the cemetery in Santiago de Cuba and the mausoleums of both Fidel and national hero Jose Marti.
Accompanying them was Maduro's wife Cilia Flores and Cuban Foreign Minister Bruno Rodriguez.
Fidel Castro was like a father and mentor to the late Venezuelan leader Hugo Chavez and Maduro, the virtual son of Chavez, who took over when Hugo died in 2013. He makes frequent trips to Havana to consult with the current Cuban president Raul Castro, who many analysts believe sets the strategies for Maduro to follow in Venezuela.