Maduro Says He Suffered Assassination Attempt in Caracas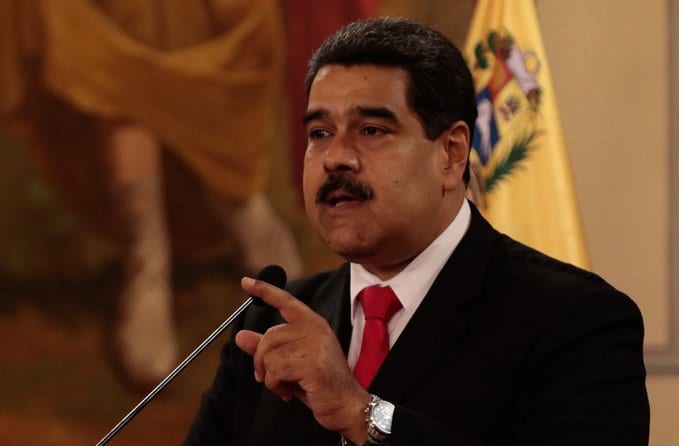 HAVANA TIMES – Venezuelan President Nicolas Maduro affirmed Saturday evening that he was the victim of an attack on him allegedly committed with drones carrying explosives in Caracas. The president was unhurt but seven soldiers were injured, reported dpa.
The incident occurred at 5:41 pm local time on Bolivar Avenue while Maduro was speaking to more than 17,000 soldiers of the Bolivarian National Guard on the occasion of the body's 81st anniversary, the Vice President of Communications, Jorge Rodriguez, confirmed earlier on TV.
"Detonations were heard that the inquiries already clearly established to be from drone-type flying devices, which contained explosive charges that detonated in the vicinity of the presidential platform and in some areas of the parade," the official explained.
In television images of the incident, Maduro stops talking while the cameras change their focus and focus on the military formation. In the last recorded image, the soldiers in the first group closest to the president broke the formation and ran to the side. The microphones also recorded shouts of people, and then the transmission was suspended.
The attack occurred when Maduro was addressing the military event. He said afterwards that several people responsible for the attack were already arrested and indicated that one of the intellectual authors lives in the United States, although he did not identify him. Maduro also immediately placed blame on Colombian president Juan Manuel Santos.
"Some of the material authors of the attempt on my life have been arrested and part of the evidence has been captured," said Maduro. "The investigations are already very advanced, we have resolved the situation in record time," he said in a message to the country from the Government House.
The episode forced Maduro to interrupt his speech before thousands of soldiers in formation along the central avenue Bolivar. "It was an attempt to kill me, they have tried to kill me," he added.
During the ceremony, Maduro alluded to two blackouts that this week left Caracas without power for several hours, which he attributed to alleged acts of sabotage, although the workers said that the cause was the lack of maintenance.
<iframe width = "568" height = "387" src = "https://www.youtube.com/embed/Ew0RN8ozA8I" frameborder = "0" allow = "autoplay; encrypted-media" allowfullscreen> </ iframe>