Maduro Upbeat on Chavez Recovery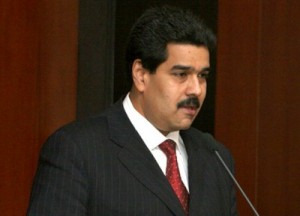 HAVANA TIMES — Venezuelan VP Nicolas Maduro said on Sunday that a combination of prayer and excellent work by the doctors in Cuba is showing hopeful results with the recovery of President Hugo Chavez.
"Chavez is winning, just like him, from battle to battle, from victory to victory," said Maduro in a Christmas message to his country, reported TeleSur TV.
Amid international speculation about the true nature of Chavez health, Maduro emphasized that the Venezuelan leader is improving by the day.
Chavez, who won reelection on October 7, is recovering from "a complicated surgery" to remove malignant cells detected in his "pelvic zone", the term he has used to avoid stating the exact location of his cancer.
Maduro thanked all those in Venezuela and around the world that have been praying for Chavez, a devout Catholic, who has undergone four operations in a year and a half to fight his cancer.