Mariela Castro Celebrates Decision to Ratify Gay Marriage in Spain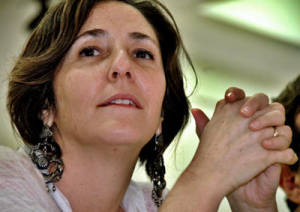 HAVANA TIMES — Cuban sexologist Mariela Castro, the daughter of the current president, Tuesday celebrated the fact that the Constitutional Court of Spain recognized gay marriage, a move that is hoped will be approved this year by the parliament on the island, reports the AFP.
"We welcome the Spanish Supreme Court's decision that declares equalitarian marriage constitutional," wrote the director of the National Center for Sexual Education on her Twitter page.
Mariela Castro, who is engaged in initiatives in support of the rights of homosexuals and transsexuals on the island, said in May that her father supported the campaign for Cuban parliament to legalize domestic partnerships, a goal that has spent years in the wings.