Matanzas and Pinar in Game 3 on Friday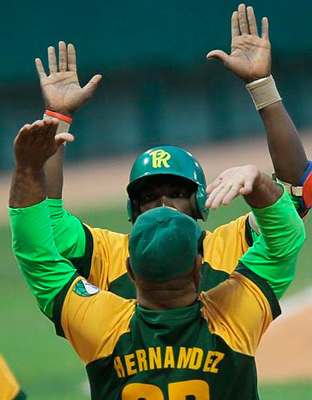 HAVANA TIMES — Game three in the best of seven championship series between Matanzas and Pinar del Rio takes place tonight at 7:15 p.m. in Pinar.  The game will be televised nationwide and on Cubavision International for Internet viewers.
Neither manager, Victor Mesa (Matanzas) or Alfonso Urquiola (Pinar) was willing to commit to their starting pitchers.
However, Ray Otero of baseballdecuba.com, wrote that two righthanders, Joel Suarez for Matanzas and Erlis Casonova for Pinar del Rio are two probables.
Otero notes that also lefty Yoanni Yera for Matanzas and Vladimir Baños for Pinar are being considered to open.
If neither team sweeps the three games in Pinar, a sixth and possible seventh game would take place in Matanzas.
Matanzas took the series opener 5-3 and Pinar the second game by a score of 12-5.