Matanzas-Pinar Game Two Reset for Tonight at 7:15 p.m.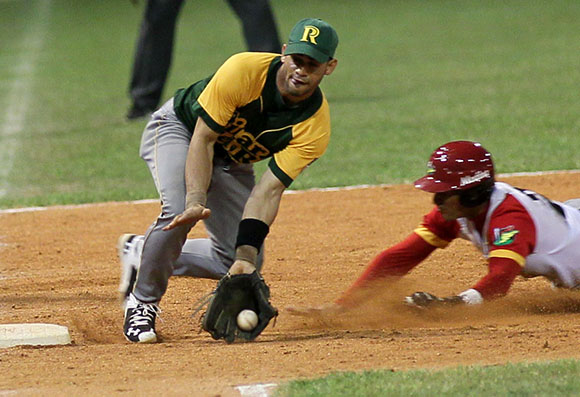 HAVANA TIMES — Game two of the Cuban baseball championship series between Matanzas and Pinar del Rio was rained out on Tuesday in the third inning and will be replayed from the start on Wednesday.
The second game was won Wednesday night 12-5 by Pinar del Rio to even the series.  Catch our story here a little later.
Matanzas took the opener on Monday 5-3 in the best of seven series. Game two is also in Matanzas.
With the weather threatening, the game began on Tuesday with Pinar taking a 1-0 lead in the second inning on two singles from Yosvani Peraza and Lorenzo Quintana followed by a failed sacrifice and then an RBI single from red-hot David Castillo.
However in the third inning the weather forecast proved on target and a downpour ended any hopes of completing the game.
Pinar del Rio is expected to go with Julio Alredo Martinez on the mound and Matanzas with either Cionel Perez or Yoelkis Cruz.
The game can be watched live on Cubavision Internacional.