Matthew Leaves Cuba, Winds, Rain and Flooding Persist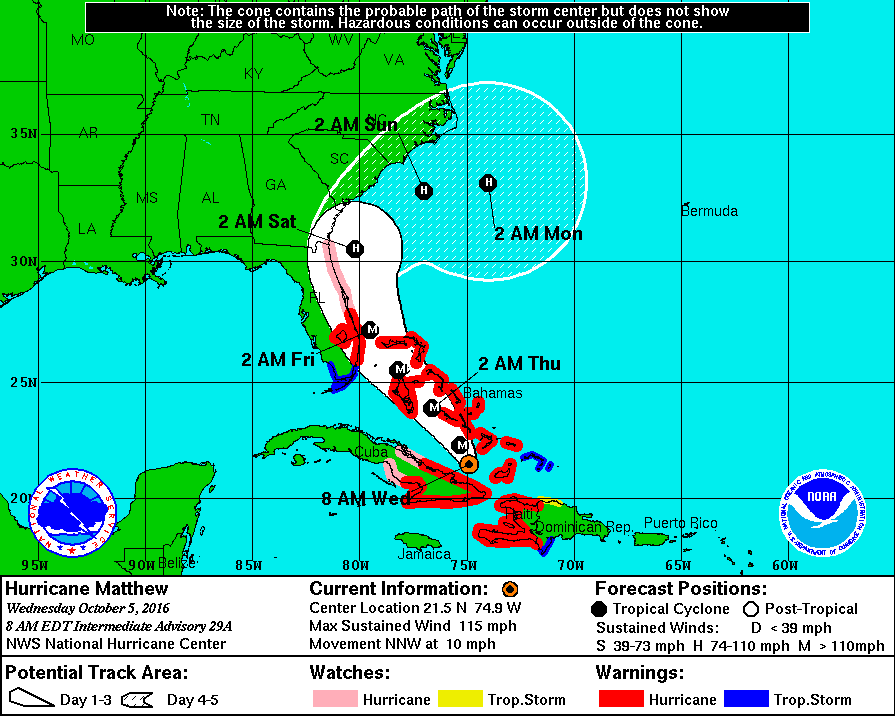 HAVANA TIMES — The center of hurricane Matthew left Cuban territory near Baracoa at 2 a.m. Wednesday heading north.  Initially, Baracoa is the city expected to report considerable damage. Strong winds, rain and coastal flooding persist in some areas of eastern Cuba and people are cautioned to stay put until the storm totally passes.
Other municipalities hard hit were Maisi, Imias, San Antonio del Sur all in the far east of  Guantanamo province.
The Cuban Weather Service (Insmet) reported at 6am Wednesday that coastal flooding would continue with waves of up to 6 to 8 meters in the provinces of Guantanamo and Holguin while moderate flooding can also occur on the north coast from Las Tunas to Camaguey. Lighter coastal flooding is expected in the Ciego de Avila Cays area.
Baracoa is currently incommunicado by land due to landslides.  Initial reports said several hotels and schools suffered damage.  Only when the calm returns will it be able to assess the precarious housing situation.  Some 35,000 residents of Baracoa remain evacuated.
Matthew now threatens Bahamas and will continue on a northwest track towards Florida, where the governor has declared an emergency to facilitate preparations.
Full reports of the damage caused by the powerful hurricane Matthew will be forthcoming.
Cuban President Raul Castro is in Santiago de Cuba to direct the recovery efforts.