Mexico Accedes to US Demands to Deport Migrants from Northern Border Cities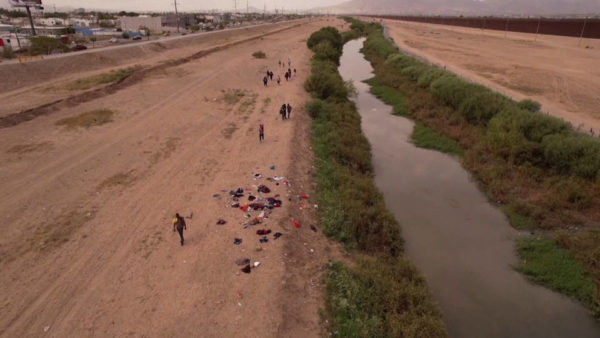 HAVANA TIMES – In immigration news, Mexico has accepted demands from the Biden administration to start deporting migrants from northern Mexican border cities back to their home countries. Mexico's government has also agreed to enforce over a dozen policies to block migrants and asylum seekers from reaching the United States. This comes as US immigration officials have reported a sharp increase in the number of people attempting to cross the US-Mexico border in recent weeks, as thousands seek protection from violence, conflict, extreme poverty and the impacts of the climate crisis.
The mayor of El Paso, Texas, has said his city is at "a breaking point" as shelters are at capacity, forcing many asylum seekers onto the streets. Another Texas border city, Eagle Pass, has extended its state of emergency declaration as thousands of asylum seekers have arrived in recent days.
Meanwhile, immigration rights advocates have denounced the Biden administration for deploying more military personnel to the southern border and not prioritizing humanitarian relief or addressing the massive backlogs greatly delaying the processing of asylum and immigration cases. A recent report by Syracuse University found a backlog of some 2.6 million cases in U.S. immigration courts.