Mick Jagger Makes "Private" Visit to Cuba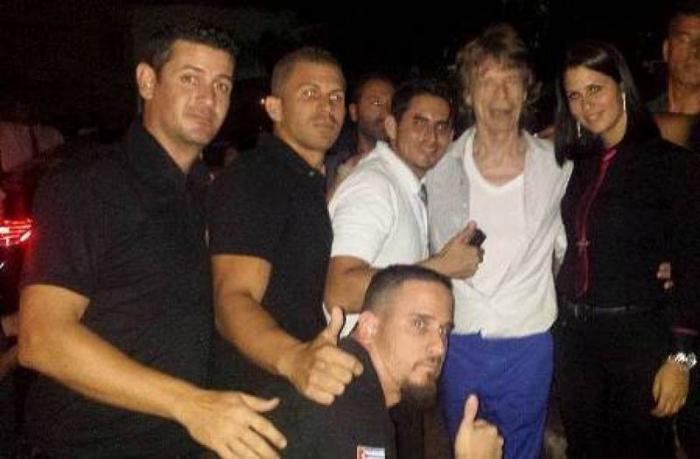 HAVANA TIMES – Preparing for a concert in Cuba? Mick Jagger, the leader of the famous British band The Rolling Stones, is visiting the Caribbean island, reports dpa news on Monday.
Jagger, 72, was seen walking through the historic city center of Old Havana, the paper. The legendary vocalist also visited a private club, the Shargi La bar & restaurant . The local posted this photo of several employees posing next to Jagger on its Facebook page.
In its online edition, Granma newspaper said the visit to the island is "private" but also speculated that it may have to do with the concert the Stones want to hold in Cuba as part of their upcoming Latin American tour.
The band's guitarist Keith Richards said some weeks ago that the group wants to perform for the first time in Cuba as part of its upcoming tour of South America.
According to reports from the Spanish newspaper "El Mundo", the rock veterans are negotiating with the Cuban authorities to hold their concert in March at the Latin American Stadium in Havana.
The socialist island has been for decades outside the main musical circuits, but the economic liberalization in recent years, and the recent political rapprochement with the United States, has generated interest from many artists to travel to Cuba.