Netherlands Stuns Cuba 6-2 in WBC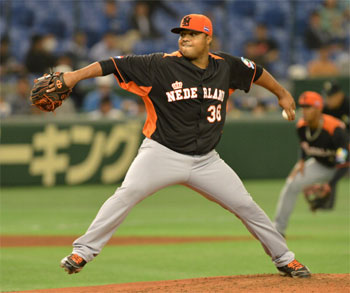 HAVANA TIMES — When it all looked like Team Cuba was on a roll, after sweeping through the first round of the World Baseball Classic undefeated, the islanders took a hard blow from the Netherlands in the first game of the second round of double elimination play, losing 6-2 early Friday.
The Cubans must now win their next two games or return to Havana, instead of the longed for trip to San Francisco for the semifinals.
Both teams had numerous scoring opportunities but the Dutch squad took better advantage of theirs and its pitchers and five-double play fielding did the rest.
The Cubans knew the Netherlands couldn't be taken lightly, having lost to them twice, including the final game of the 2011 World Cup and more recently in a tune up game for the Classic, noted Baseballdecuba.com.
THE GAME
Holland, playing as the visitors, loaded the bases with two outs against Cuban starter Ismel Jimenez on two walks and a single, but the right-hander got out of the jam.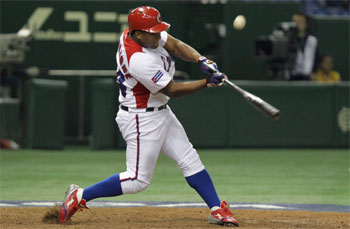 In the second inning Jimenez wasn't so fortunate as first baseman Curt Smith started the inning off with a solo homer.  Then a double by Kaliam Sams, a sacrifice fly and a single from Andrleton Simmons brought home the second run.
Cuba came back in the bottom of the second with Alfredo Despaigne opening the inning with a homer to right to put the score at 2-1.
From that point on until the sixth inning Cuban reliever Freddy Asiel Alvarez and the Dutch starter Diegomar Markwell kept their rivals in check.
In the sixth, Holland finally got to Alvarez.  With one out Kaliam Sams doubled to center. Then with two outs Simmons received a walk.  Cuban manager Victor Mesa decided to bring  in Yadiel Pedroso and the change of pitcher couldn't have worked out worse.  Jonathan Scoop greeted Pedroso with a three run homer to put Holland ahead 5-1.
The rest was handled by Holland's relievers Leon Boyd and Loek Van Mil. The only further bright spot for Cuba was a solo homer by Yulieski Gourriel in the seventh.
The Cubans will now face Chinese Taipei — which lost a tough extra-inning game 4-3 to Japan — at 5:00 a.m. Cuban time (ET) on Saturday. Japan and Holland will square off on Sunday at 6:00 a.m.
In other WBC games on Friday: The United States plays Mexico, Italy vs. Canada and Spain plays against Puerto Rico.