New Direct Flights Miami–Manzanillo,Cuba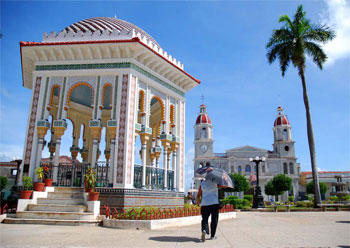 HAVANA TIMES – Direct flights between Miami and the eastern Cuban city of Manzanillo begin today for the first time, through the company Wilson International reported Café Fuerte.
The air link between the two cities will have a weekly flight, departing every Monday at 2 pm, and will also incorporate a weekly trip to Camaguey, starting April 16.
Wilson International is owned by businessman Daniel White, and also performs charter flights to Santiago de Cuba, on Fridays, and Havana, on Mondays through Fridays.
Other US charter companies currently fly direct to Havana, Cienfuegos, Camaguey, Holguin and Santiago de Cuba, and the CTS Company is expected to add in the near future a weekly direct flight to Santa Clara, noted Café Fuerte.