New US Policy Changes on Cuba Take Effect
HAVANA TIMES – The Trump administration announced today regulations that will make it more difficult, but not impossible, for US citizens to visit Cuba and establishes new limits on commercial transactions with the island, in a reversal of the policy of rapprochement that Barack Obama had initiated, reported dpa news.
Back in June, president Trump had already said that he would reverse the Obama policy on Cuba, placing limitations on travel by individuals and establishing regulations to prohibit direct payments to companies run by the government, military and secret services. However it is today that many of the details were finally announced.
The State and Treasury Departments formalized that policy change on Wednesday listing 180 Cuban entities, including 83 hotels, on its off-bounds list for US citizens and businesses.  They will also be barred from investing in a sprawling economic development zone in Mariel, 25 miles west of Havana, that Cuba envisions as crucial to its commercial future, noted the Miami Herald.
The no-go list include ministries, holdings, hotels, tourism agencies, marinas and stores, among others, to which the United States attributes being under the control of or acting for or on behalf of the armed forces, Cuban security and intelligence services. There are some exceptions when involving subsidiaries.
"We have strengthened our Cuba policies to channel economic activity away from the Cuban military and to encourage the government to move toward greater political and economic freedom for the Cuban people," Treasury Secretary Steve Mnuchin said in a statement.
US officials also said they would enforce an existing tourism ban by eliminating individual person-to-person exchanges that had been allowed under Obama and that opened a back door to tourism.
Instead, regulations will revert to previous rules that require visitors to participate in specific programs with licensed group tour operators, or to participate in other approved types of travel, such as assistance to the Cuban people or visits to Cuban relatives.
The regulations will take effect as of Thursday and do not apply to individuals who have already booked their trips.
Washington is also making changes to its export licensing program, which allows US companies to trade with Cuba, by mentioning the entities included in the restricted list.
US officials said the measures are aimed at suspending economic activity with the Cuban government and redirecting it to the private sector, something much easier said than done considering the centralized nature of the Cuban economy.
According to a White House official, this policy is intended to hold the Cuban government responsible for oppression and human rights abuses; is based on US security and foreign policy interests, and is intended to "lay the foundation to empower the Cuban people to develop greater economic and political freedoms."
"Our actions today show that we are with the people of Cuba," said the official when presenting the policies to journalists, and pointed out that improvements in US-Cuba relations depend on Havana's willingness to implement reforms.
Targeting payments to the Cuban armed forces will have an impact on the tourism industry due to the large participation of the military in the Cuban economy.
The restricted list includes the Ministries of the Interior and Defense and holdings controlled by the military, such as GAESA – Grupo de Administración Empresarial SA, with commercial interests throughout the Cuban economy, and owner of the largest company in the country, the Cimex Corporation for export and import. and the Gaviota hotel chain, among other companies.
The list mentions a series of hotels controlled by Gaviota and another state business group such as Habaguanex S.A, which controls retail businesses in Old Havana.
The objective, says the White House, is not to damage US companies that have already started doing business with Cuba under Obama's policy of rapprochement and there will be exceptions in regulations for airlines, cruise ships and other businesses.
According to the Miami Herald, the four month delay in releasing the detailed restrictions allowed some US companies to get in under the wire and they will be allowed to continue.  These include an agreement with a Caterpillar tractor subsidiary in Puerto Rico to set up a warehouse and distribution operation at the Mariel Special Economic Development Zone. John Deere also moved in time to set up a deal to hopefully sell hundreds of tractors to the Cuban government for its agricultural cooperatives.
The Obama administration initiated an opening towards Cuba, including the resumption of diplomatic relations and the reopening of embassies after half a century.
Trump has sought to back down with some of these policies, but not all. The United States maintains diplomatic relations with Havana, although the link was affected after a series of alleged mysterious acoustic attacks against US diplomats, which led the Trump government to greatly reduce its diplomatic staff on the island.
Anti-Castro Miami Republicans Senator Marco Rubio and Rep. Mario Diaz-Balart were reportedly highly influential in guiding the administration's turn against improved political and economic relations with Cuba.
Meanwhile, critics of the new policy, who support closer Cuba ties, believe ordinary Cubans will be the main victims.
Collin Laverty, president of the group Cuban Education Travel issued a statement saying the new policy "serves to placate a fading minority in South Florida, harming American and Cuban workers and families. This cold-war policy shows just how out of touch with reality Senator Rubio, Congressman Diaz-Balart and President Trump are.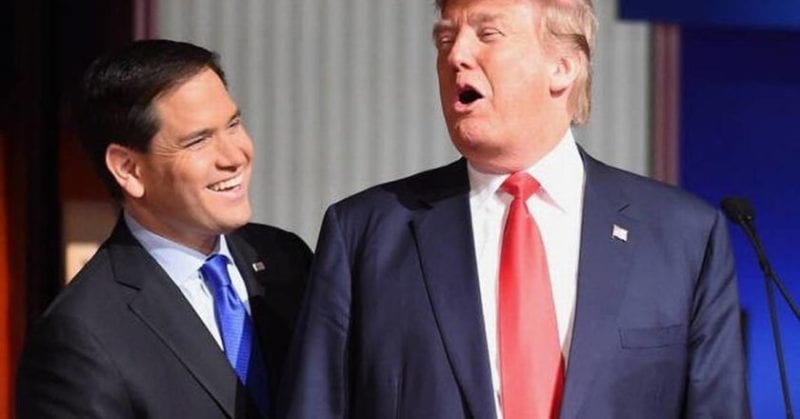 "US backtracking on Cuba could not come at a worse time. Restrictions on trade and travel are hammering Cuba's private sector, which has grown through interaction with US travelers and US companies, and put the US on the sidelines, politically and economically, at a time of transition in Cuba.
"At the same time, these limited tweaks to President Obama's policy demonstrate the popularity of opening up trade and travel with Cuba. There remain countless ways to legally visit the island and there are many fully compliant avenues for doing business.
"US citizens can rest assured that it's still completely legal to visit Cuba. Commercial flights, cruise ships, Marriot hotels, Airbnb and top-notch tour providers continue to operate business as usual, and it takes just minutes to secure your legal trip to the island. US companies will continue to pursue deals that comply with the new regulations, benefiting business owners, workers and consumers in both countries," said Laverty trying to remain optimistic.
—–