Nicaragua: Zoilamerica Praises Students who Rebuked her Presidential Parents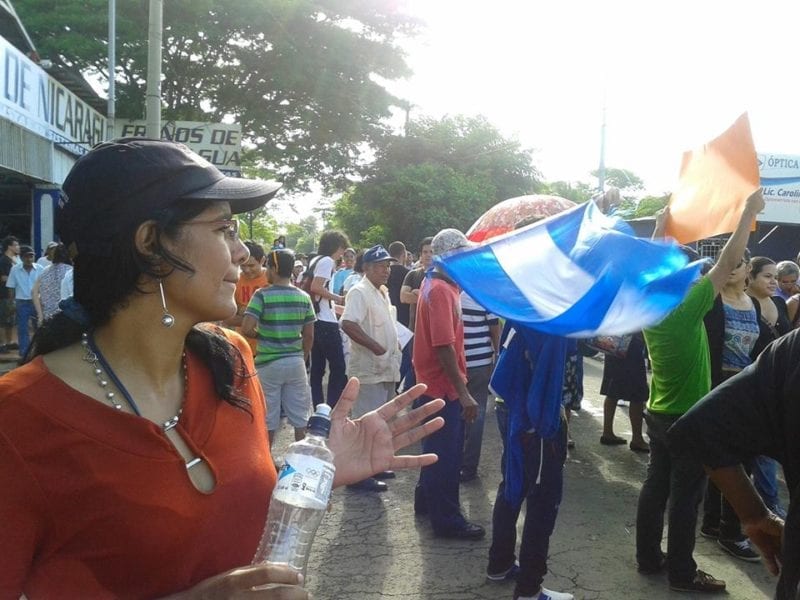 HAVANA TIMES — Zoilamerica Ortega Murillo, Nicaraguan president Daniel Ortega's step-daughter, who she accused of sexual abuse and rape in 1998, thanked students who came together today and rebuked the leader during the first session of the national dialogue process in Managua, reported dpa news.
Zoilamerica, who has been living in Costa Rica since 2013, after her Bolivian husband was deported from the country, wrote on her Facebook page that "a new historic chapter is in front of us here in Nicaragua."
"Thank you guys! You spoke for me, for my children, for all Nicaraguans. You did justice to the demands that have been silenced with impunity and terror over all these years. You have done what many people within the FSLN (the ruling Sandinista National Liberation Front) have wanted to do but haven't dared," she pointed out.
The 50-year-old sociologist mentioned university leader Lester Aleman's speech, who urged Ortega to hand in his resignation and "immediately stop National Police and paramilitary repression" against civilian demonstrators who have been protesting for nearly a month now.
"Today, Daniel Ortega and Rosario Murillo had a dose of their own much-needed and deserved medicine, and we all learned an important lesson: you can stand up to lies and hypocrisy. Nicaragua continues to move forward. Our young people put in their place those who believed themselves to be "almighty" and they began a dialogue, in spite of the repression.
They proved that words are an act of freedom," she stressed.
Zoilamerica added in another post:
"But be careful! I have already experienced this cruel game. The intention to create a parallel world. Manipulation as a morbid skill. They have a great hunger to legitimize themselves. They are creating a theater show for diplomats, for the international community and the IACHR.
"During this performance, they will try and embarrass us with the divine wrath of the repressed so they look like the ones being "tolerant" and the ones who patiently exposed themselves to this "fury" for Nicaragua's sake. Daniel Ortega and Rosario Murillo will play the victim once again, in the face of these young people's alleged "lack of respect".
"They will try and superimpose the stigma of hooligans to these young people's firm and dignified words. They want to present us as the ones who incited this chaos and anarchy. And within this landscape, international public opinion (and some people who are complicit with the country's elite) will impose the idea that they are the only ones who can save Nicaragua. Daniel Ortega and Rosario Murillo are trying to uplift themselves as the "good" and "peaceful", like "shepherds" of "wayward sheep", who are clearly the ones that don't do everything they are told to.
"However, ladies and gentlemen of the International Community: In Nicaragua, absolute chaos has existed for a long while now ever since institutionalism and rule of Law were taken apart. And this can only be solved without the main culprits of this crime against our democracy. The Nicaraguan people will find a way to rebuild the country we long for and deserve."