Nicaraguan Court Demands Destitution of Ortega's Former Main Man
Rafael Solis was until the end of last year the regime's principal political operator within the Judicial Branch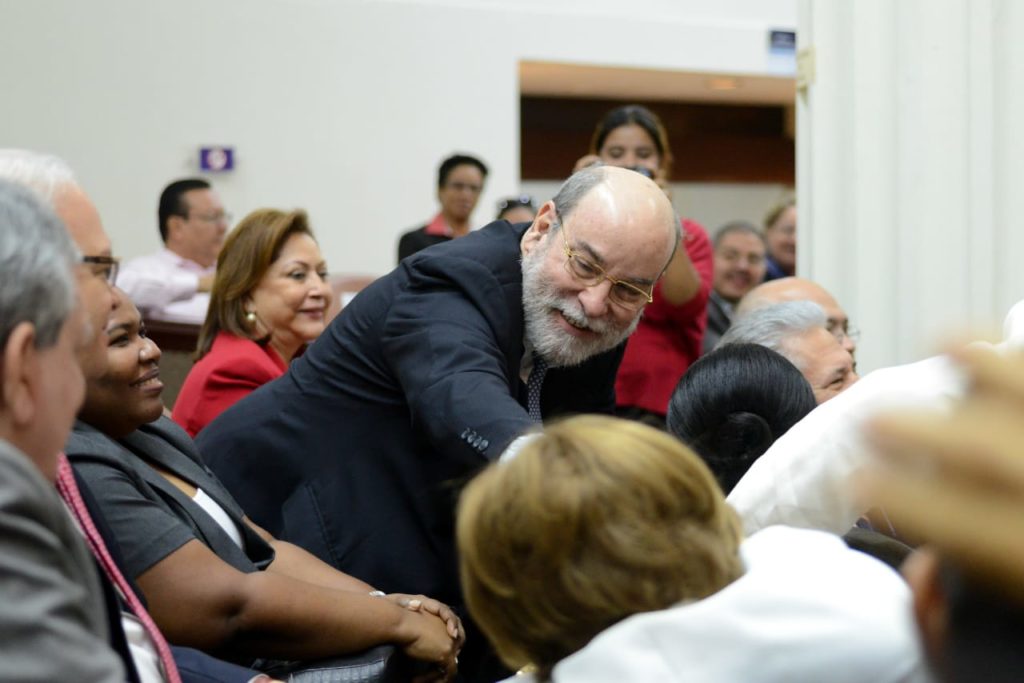 Magistrate Solis resigned from his post in January 2019, when he fled to Costa Rica.
HAVANA TIMES – The Nicaraguan Supreme Court asked the National Assembly for the official destitution of Magistrate Rafael Solis. In 2009, Solis was one of the judges that declared "inapplicable" a Constitutional article that blocked reelection of a sitting president, thus smoothing the way for President Daniel Ortega to present his candidacy in 2011, and later in 2016.
Solis, the best man at the wedding of Daniel Ortega and current vice president and first lady Rosario Murillo, was considered Ortega's principal political operator within the Judicial branch of power. However, Solis resigned from his post last January, due to discrepancies with the rulers' response to the street protests that exploded in April of 2018. The regime's repressive response has left hundreds dead and tens of thousands of Nicaraguans in exile.
In a public letter of "resignation and denunciation" addressed last January 8th to Ortega, Murillo, and to National Assembly President Gustavo Porras, Solis resigned from his post, adding harsh criticism of the leaders and warning of the possibility of a civil war in the country, unless a "miracle" occurred.
He also renounced his militancy in the governing party – the Sandinista National Liberation Front (FSLN), of which he'd been a member for 43 years – and all his political responsibilities.
Silence in Parliament
Since that time, the Nicaraguan parliament, controlled by Ortega's party, hasn't discussed Solis' resignation. The former magistrate went into exile in Costa Rica, so that his resignation hasn't been considered as official.
Nonetheless, the Supreme Court, in a letter of request sent this week, asked Parliament to officially separate the Magistrate from his post due to his "prolonged absence from his labors".
The Board of Directors of the National Assembly, also under Sandinista control, will decide whether or not to include this item in the agenda for the Assembly's next session, scheduled for the coming week.
Differences with the ruling couple
Solis began to distance himself from Ortega as a result of the socio-political crisis which has engulfed the country since April 18, 2018. The former judge accused the presidential couple of responding to the crisis in a manner that showed neither good judgement nor good sense, but rather with a zeal to impose a "state of terror" with the excessive force of paramilitary forces.
He also pointed out that under the government of Ortega and Murillo, "there's no respect for any right", and that the country is consolidating "a dictatorship with characteristics of an absolute monarchy of two crowned heads who have caused the disappearance of all the powers of the State, leaving the Judicial Branch itself reduced to its absolutely minimal expression".
In addition, he declared that "there was no such Coup d'etat, nor external aggression", as the executive branch had denounced, but instead, "an irrational use of force" on the part of the state.