Nicaraguan Exiles Advised Not to Return Home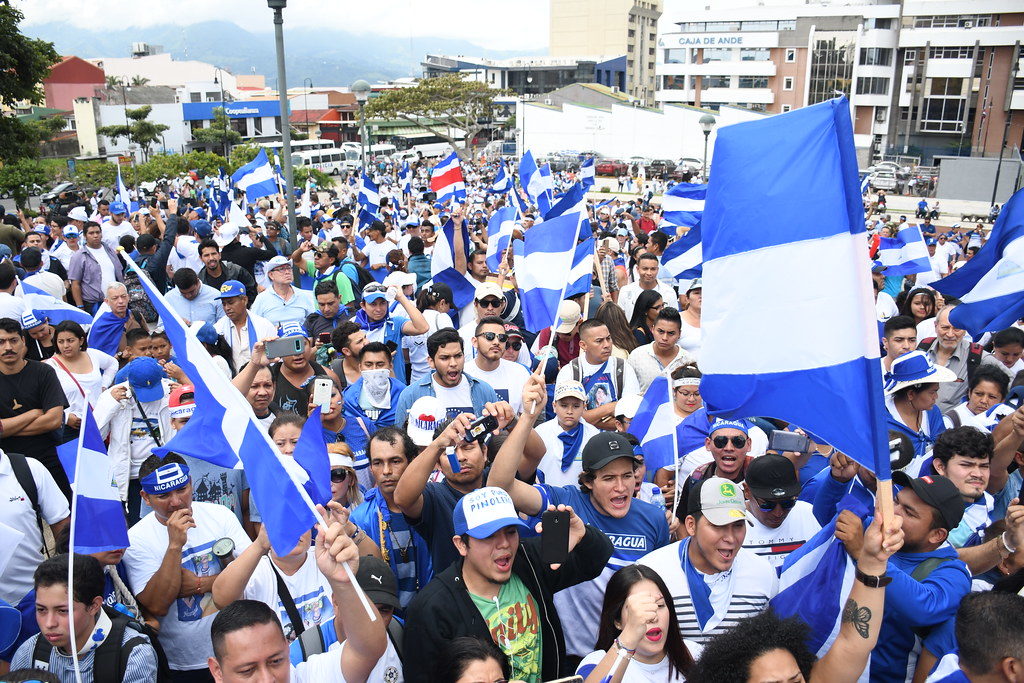 Julio Montenegro: "It is not advisable to take steps to return yet (…) we have had reports of people that arrived from abroad who have been subjected to repression".
HAVANA TIMES – The lawyers of "Defensores del Pueblo" (People's Defenders) on Monday recommended that Nicaraguan exiles not return to the country due to the risk they face of going to prison or suffering repression in the midst of the national crisis.
"It is not advisable to take steps to return to Nicaragua yet … we have had reports of people who recently arrived from abroad being subjected to repression," attorney Julio Montenegro told journalists.
The lawyers, dedicated to the defense of "political prisoners" in Nicaragua, made the call after several renowned opponents have decided to return to the country after months in exile, including the scholar Felix Maradiaga and the student Lesther Aleman.
Montenegro emphasized that the return of Maradiaga and Aleman cannot serve as reference for the exiles, since the imprisonment of a well-known figure "could generate a stir not convenient" for the Government.
Both the scholar and the student warned upon arrival that their decision to return to Nicaragua was "very personal," and that they assumed all the risks.
Maradiaga, accused by the Government of directing an alleged "failed coup d'état," has been subject of persecution and threats.
Lesser known opponents fared worse, such as environmentalist Ulises Josue Rivas who was captured in September after returning from Costa Rica. According to the People's Defenders Rivas suffers physical aggressions perpetrated by his guards.
Numerous opposition groups have also criticized the deportation of Nicaraguan protestors carried out by the United States, as some of them fled not to be captured by the Police. However, when they arrive back to Nicaragua, the same authorities they were trying to escape from are apparently waiting for them, and they fall prisoners.
"At least to the people that we represent in a concrete way, we have recommended that they take their time, waiting to see how the situation develops in Nicaragua," Montenegro insisted.
The Nicaraguan crisis, which is a year and a half old this week, has left hundreds of government opponents dead, imprisoned or disappeared, as well as thousands of wounded and tens of thousands in exile.