Nicaragua's Civic Alliance Leaves Talks until Ortega Releases Prisoners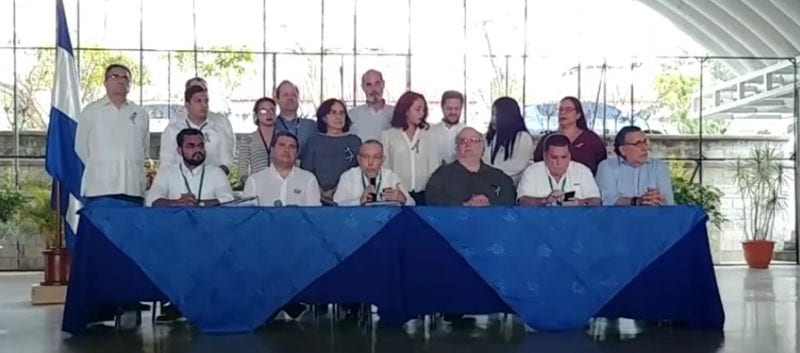 HAVANA TIMES – The Civic Alliance for Justice and Democracy said on Sunday that it will resume its assistance at the Negotiating Table once the Government of Nicaragua offers the country convincing signs to find integral solutions to the crisis that the country is experiencing and that contribute to an environment of peace.
Among these signs of good faith the Alliance, comprised of civic, student, farm and business organizations stated:
1- Freedom of the 700+ political prisoners
2- An end of repression in the country and the abductions of citizens
3- Full observance and respect of international standards for the treatment of political prisoners, including the prohibition of cruel, inhuman and degrading treatment and prompt medical assistance for inmates.
4- Cessation of harassment of the families of the detainees.
The Civic Alliance said it will continue its process of internal and external consultation with various sectors of society, including relatives of political prisoners and various civil organizations.
With the expected arrival in the country of a delegation from the Organization of American States (OAS) on Monday, the Civic Alliance will request a bilateral meeting to learn about its' mission and present its vision of the crisis in the country.
"We reiterate the call to the Government to show the political will necessary to create an atmosphere of propitious peace in the country," concluded the Civic Alliance.