North Korean FM Arrives Sunday in Havana
By Felipe Pagliery  (Progreso Weekly)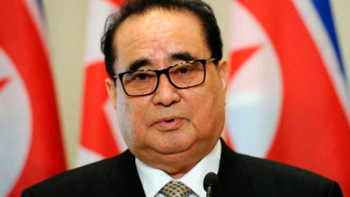 HAVANA TIMES —North Korean Foreign Minister Ri Su Yong, is due to arrive to Havana on Sunday (March 15) to meet with his Cuban counterpart Bruno Rodríguez, the Cuban Foreign Ministry announced this week in a two-paragraph statement. The duration of Ri's stay was not disclosed.
Ri's arrival comes soon after the visits of Italian Foreign Minister Paolo Gentiloni and Christian Leffler, the European Union's director for the Western Hemisphere.
Also on Sunday, the United States' Assistant Secretary of State for Western Hemisphere Affairs, Roberta Jacobson, is due to arrive for another round of talks in the reestablishment of diplomatic relations between Cuba and the U.S.
Ri will arrive from Moscow, where on Friday (March 13) he met with his Russian counterpart, Sergei Lavrov, to discuss — according to a Pyongyang statement — "how to develop the two countries' relations, fostering peace on the Korean peninsula, and other issues of common concern." His one-day visit to Moscow had been unscheduled.
North Korean leader Kim Jong Un is due to travel to Moscow in May to attend the World War Two Victory Day celebrations.
Earlier in the week, Ri spent four days in Belarus, discussing "the need to create new mechanisms and formats of economic cooperation" and to "step up interaction between foreign ministries," according to Ri.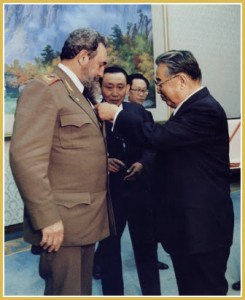 The 75-year-old Ri is an urbane and experienced career diplomat who acted as a surrogate father to the current president when Kim Jong Un was a young man studying at a Swiss school. A former aide to the late leader Kim Il Sung, he is reputed to be a close confidant of the current president.
Ri spent two decades in Berne as ambassador to Switzerland and to the United Nations Organization in Geneva, where he was the dean of the diplomatic corps. One U.N. official in Geneva described him to the Reuters news agency as "very savvy and sophisticated, in the sense that he knows the score."
"He was always reputed to be the [Kim] family's fixer, whatever needed fixing," the official told Reuters. When it comes to economic policy, Ri is said to be a reformist who understands well the Western mentality. Functionaries at the Foreign Ministry reportedly refer to him as "The Businessman."
Cuba has maintained diplomatic relations with North Korea since 1960. Fidel Castro visited that country in March 1986. The most recent visit by a top North Korean official was in July 2013, when Army Chief of Staff Kim Kyong Sik traveled to Havana and met with President Raúl Castro.