OAS Official: Nicaraguan Gov. Makes a Bad Decision for Democracy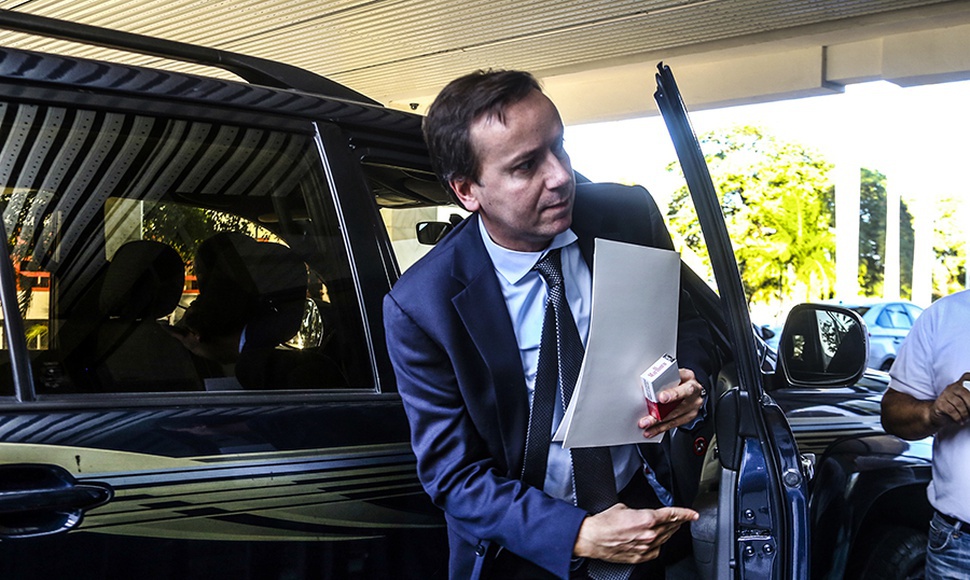 By Mario Misael Centeno (El Nuevo Diario)
HAVANA TIMES – Gonzalo Koncke, Chief of Staff of Luis Almagro, Secretary General of the Organization of American States (OAS), stated early in the week that the Nicaraguan government's decision to deny entry to the OAS High Level Commission is a poor decision for democracy and justice in the country.
Koncke, who was also denied entry into the country, stated in an interview with CNN that the government's ruling indicates that they don't wish to construct a positive proposal and agenda for the restoration of democracy in Nicaragua.
"It's a bad decision on the part of the Nicaraguan government, because they're opting for a path that doesn't lead to what Nicaraguans deserve, which is democracy: to have an electoral reform within a political context that allows elections to be held in the country – elections that are fair, free and transparent – and to have the protection of their rights," noted the OAS chief of staff.
The Nicaraguan government blocked entry to the members of a High-Level Diplomatic Commission of the OAS, which seeks a solution to the crisis that the country is living through. The Commission is charged with issuing a report in the space of 75 days.
The Commission had planned to visit Nicaragua on Monday, September 16, but the government blocked their entry through a letter from Immigration managers of several airlines.
The OAS Permanent Council formed the commission last August 28 by resolution.
Luis Almagro, Secretary General of the OAS, and his Chief of Staff, Gonzalo Koncke. Archived photo / El Nuevo Diario
The Commission is made up of Carlos Trujilo, U.S. permanent representative to the OAS; Ambassador Elisa Ruiz Diaz Bareiro, OAS permanent representative from Paraguay; Leopoldo Francisco Sahores, Undersecretary of American Affairs at Argentina's Ministry of Foreign Relations and Culture; Sebastien Sigouin, Director for Central America, Cuba and Dominican Republic for Canada's Ministry of Global Affairs; and Ambassador Audrey Marks, Jamaica's permanent representative to the OAS.
"Closing the door to the Commission not only harms the multilateral organizations, but it ends by harming bilateral relations. Closing the door to these countries implies an attitude that is not friendly towards them," the diplomat stated.
Koncke said that Nicaragua urgently needs a conversation among Nicaraguans, but with the support of the inter-American system, because he feels that there's no equal balance in the political field.
"Nicaragua needs democracy, it needs peace, it needs justice, it needs human rights. How can these be developed? With free and transparent elections, and later an electoral reform, an end to repression, the liberation of the political prisoners, and clarification of the crimes. But for this, it's necessary to converse," he declared.
The delegate affirmed that the High-Level Diplomatic Commission would work to fulfill its mission of issuing a report on the situation in Nicaragua within the timeline of 75 days.