OAS Permanent Council Calls 12/27 Special Session on Nicaragua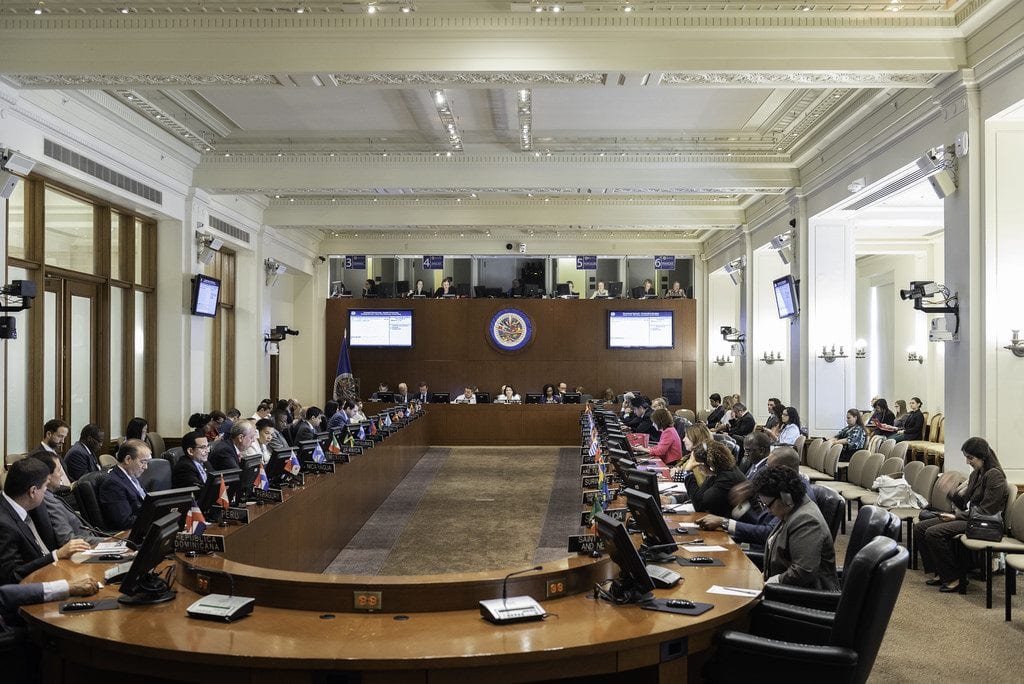 The meeting is set for 9 a.m. Nicaragua time, (10:00 ET) and was requested by Argentina, Brazil, Chile, Colombia, Peru, Canada and the United States.
By Judith Flores (La Prensa)
HAVANA TIMES – The Permanent Council of the Organization of American States (OAS) called the 34-member countries for an extraordinary meeting on the crisis in Nicaragua for this Thursday, December 27.
The Permanent Mission of Canada, on behalf of the missions of Argentina, Brazil, Chile, Colombia, Peru, and the United States, requested the Permanent Council to convene a special meeting. The session will be held at 9 o'clock in the morning Nicaragua time (10:00 a.m. ET).
This extraordinary meeting comes days after the regime of Daniel Ortega expelled from Nicaragua the mission of the Interdisciplinary Group of Independent Experts (GIEI) of the Inter-American Commission on Human Rights (IACHR), hours before the presentation of the group's extensive report.
However, the presentation of the report was made in Washington, D.C. The experts concluded that "the information available shows that the State of Nicaragua has carried out conduct that, in accordance with international law, must be considered crimes against humanity," citing murder, persecution, rape, among others.
"The GIEI considers that numerous crimes committed in the context of the repression of demonstrations constitute crimes against humanity. This entails certain consequences [for the perpetrators], such as the non-applicability of statutes of limitations, the impossibility of issuing amnesties or similar rules that seek to prevent trials or convictions."
They said if further opens the door "to courts of other States intervening under the principle of universal jurisdiction and even the possible intervention of the International Criminal Court, if remitted there by the UN Security Council or that the State of Nicaragua itself accepts the jurisdiction, "said the GIEI. [The latter could be possible under a future government.]
Costa Rica concerned about jailed journalist Lucia Pineda
The details of the agenda for the OAS meeting have not yet been announced; however, the president of Costa Rica, Carlos Alvarado, said that his country would be putting the issue of Nicaragua on the table at the extraordinary meeting.
He added that Costa Rica will take other diplomatic steps to ensure the safety of journalist Lucia Pineda Ubau, press chief of the 100% Noticias channel, who was kidnapped and imprisoned by the police on December 22nd, together with the director of that channel, Miguel Mora.