OAS Permanent Council to Discuss Nicaragua on Wednesday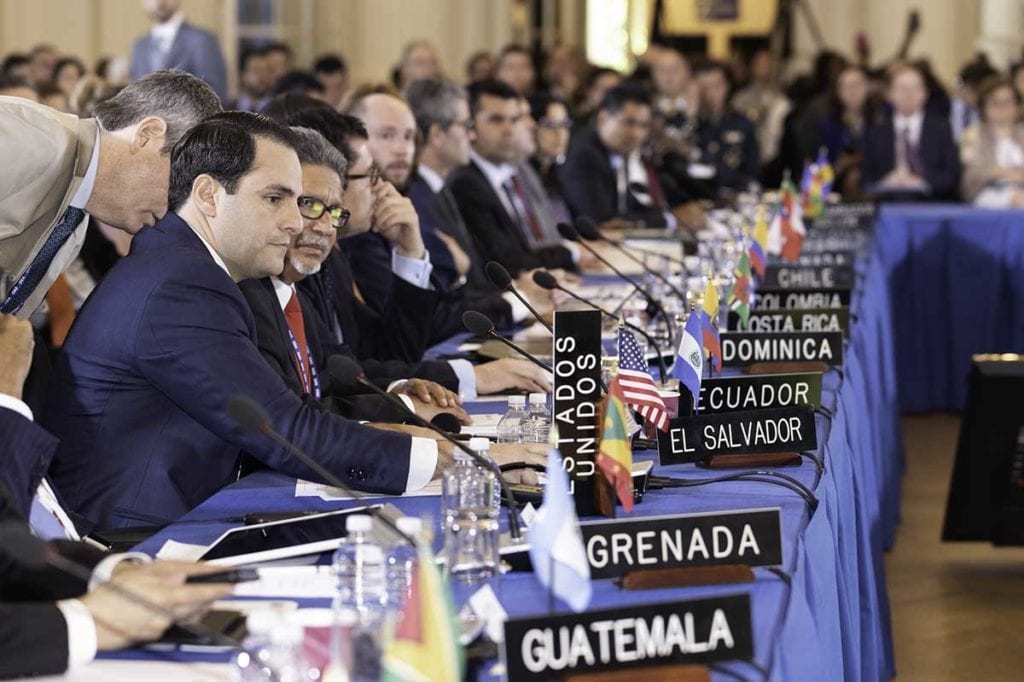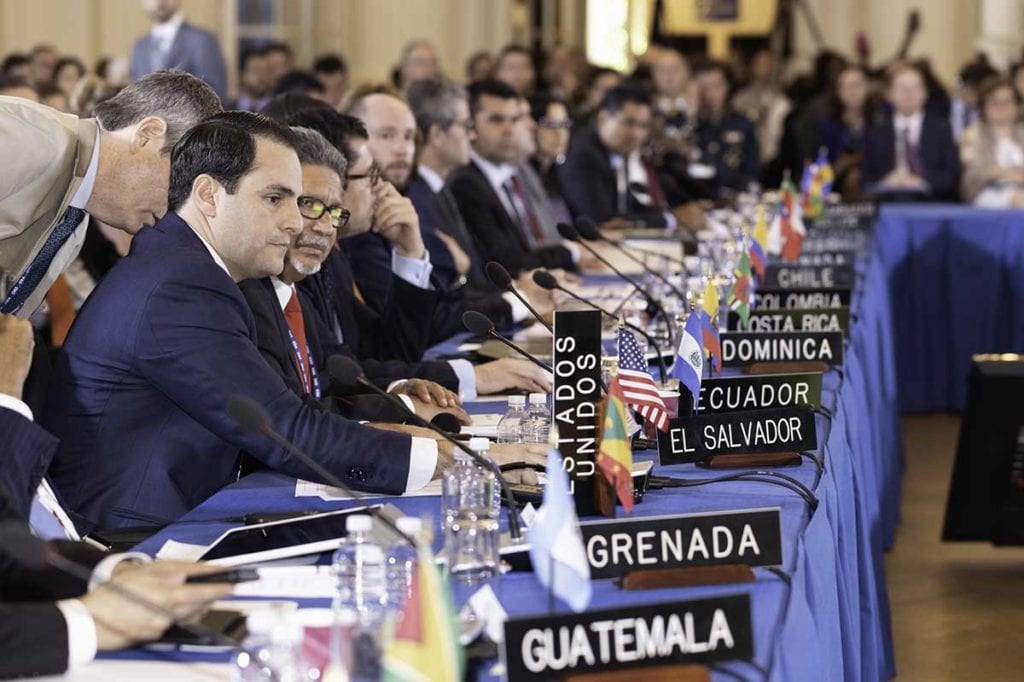 The 12-member OAS Working Group on the crisis in Nicaragua will present its third report to the Permanent Council.

The meeting of the ambassadors of the member states of the Permanent Council will be at 8:00 a.m. Nicaragua time (9:00 ET), at its headquarters in Washington.
By Lucia Navas (from laprensa.com.ni)
HAVANA TIMES – The Permanent Council of the Organization of American States (OAS) will receive on December 12th the third report of the Working Group formed by that organization to mediate the social and political crisis in Nicaragua. There job has been hampered because the regime of Daniel Ortega has not allowed them to enter to the country.
The meeting of the 34 ambassadors of the member states of the Permanent Council will be at 9:00 a.m. (ET), at its headquarters in Washington D.C., according to the organization's press release.
The Work Team for Nicaragua was formed by the OAS on August 2, with twenty votes in favor. However the Ortega regime refuses to receive the help of the organization which it has disqualified as "interventionist", for the OAS condemnations of the repression by the Ortega Police forces and paramilitaries against the citizen protests that broke out last April.
The third report of the Working Group on the situation in Nicaragua will be known during the same week in which the US Congress is also expected to approve the Nicaraguan Investment Conditionality Act (Nica Act), which involves a series of sanctions against the Ortega regime.
National and international human rights organizations estimate that at least 325 people died during the repression of the protests. The series of human rights violations against the population has been denounced including the siege, intimidation, illegal arrests and political court processes to which the Ortega dictatorship submits its opponents.
Report on migration from Venezuela

The Permanent Council will also address at the meeting Wednesday the report of the visit made by a group of OAS representatives to the border between Colombia and Venezuela between November 18 and 21, where they learned firsthand about the exodus of the Venezuelans due to the humanitarian, economic and political crisis in the South American nation.
According to the United Nations (UN) at least 2.3 million people have fled the serious crisis in Venezuela, and most do it through the Colombian border. An estimated one million Venezuelans have taken refuge in the neighboring Colombia.