OAS Raises Alarm over Rapid Increase in Venezuelan Migrants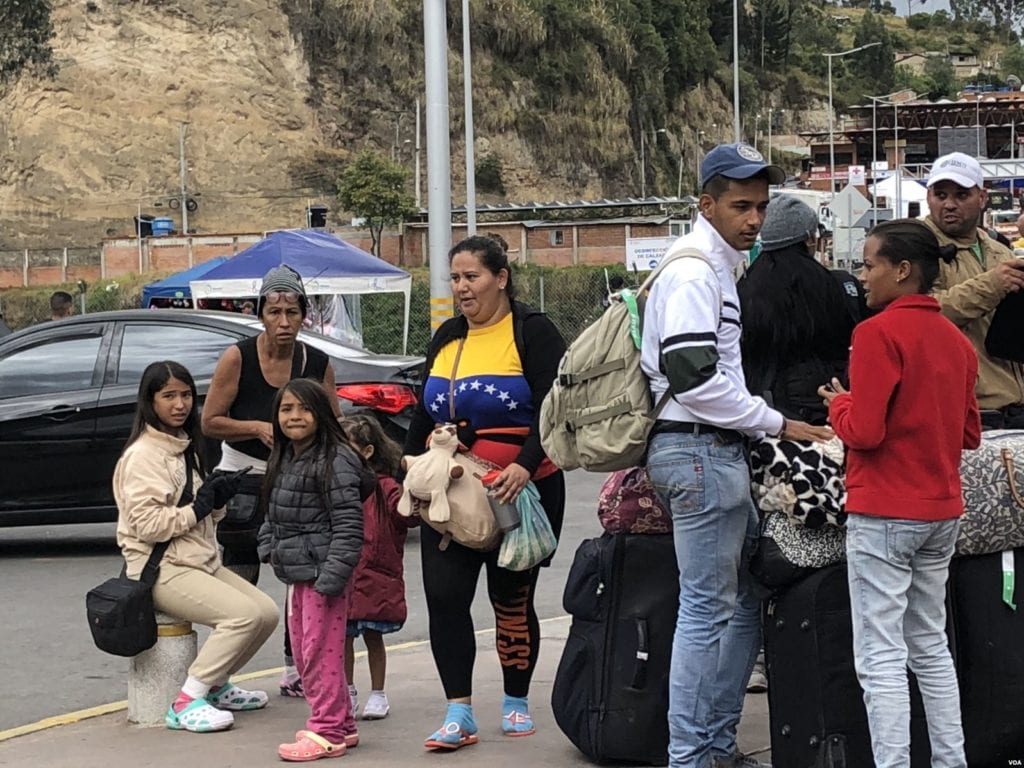 HAVANA TIMES – The number of Venezuelans living outside the country could reach 8.2 million by the end of 2020, the Organization of American States (OAS) said Friday, appealing to the international community to help the region cope with "an unprecedented situation."
About 4 million Venezuelans have left the country, up from 695,000 in late 2015, when the opposition's election victory set the stage for an intensifying conflict with President Nicolas Maduro, according to UN data.
An average of nearly 5,000 Venezuelans are still leaving daily, according to a report presented by an OAS working group at a meeting of the organization's General Assembly in the Colombian city of Medellin.
If no quick solution is found to the political and economic crisis in Venezuela, the total number could rise to between 5.3 and 5.7 million by the end of this year and between 7.5 and 8.2 million by the end of 2020, the report warned.
The international response has been far from sufficient, the report said. It pointed out that a six-month-old UN initiative, known as the Regional Refugee and Migrant Response Plan, was only 21 percent funded.
Colombia, the main destination, is hosting 1.3 million Venezuelans.
The health, education and other needs of the migrant population are "exceeding the response capacity on the local and national level" in at least 22 of Colombia's 32 departments (regions), Foreign Minister Carlos Holmes Trujillo said.
"We shall maintain [our] effort, but the international community cannot remain indifferent," the minister said.
Maduro won a second term in a disputed presidential election last year. He has presided over an escalating economic emergency, marked by hyperinflation and shortages of basic goods, while facing down attempts by the US-backed opposition to oust him from power.