OAS to Hold Special Session Wednesday on Nicaragua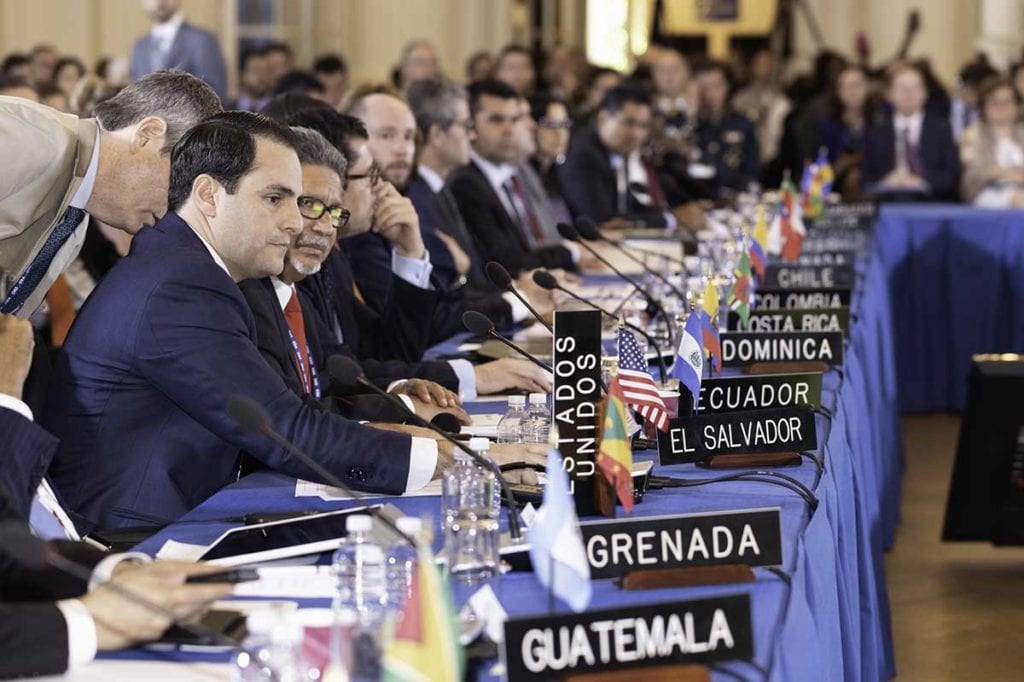 HAVANA TIMES – The Organization of American States (OAS) today summoned the Permanent Council to an extraordinary session on Wednesday, September 12, to address the situation in Nicaragua, where at least 320 people have died since protests began in April, according to figures from the Inter-American Commission on Human Rights. Human (CIDH).
The president of the Council, Rita Hernández, confirmed in the call that the session will be held at the request of the permanent mission of Canada and on behalf of the Working Group that was created in June to follow events in the Central American country.
Among the items included in the agenda is the presentation of a draft resolution.
Over the weekend, the OAS Secretary General, Luis Almagro, called on the international community to "suffocate the dictatorship that has been installed" in Nicaragua since four months ago, when the crisis broke out due to a protest.
In addition, President Daniel Ortega said in an interview released today that he intends to attend the United Nations General Assembly in New York later this month, where he has considered trying to meet with his US counterpart, Donald Trump.
"I believe that the principle of the exchange of opinions, of the dialogue between a power like the United States and Nicaragua, and more generally, with all of Latin America, is necessary and inescapable," Ortega told France 24 television.
Ortega has denied that his government has carried out a deadly repression of the demonstrations, which according to him have left less than 200 fatalities despite the fact that NGOs and the UN itself have calculated at least 400.
The OAS discussed the situation of Nicaragua for the first time in the General Assembly held last June, in which a consensus statement was reached and the creation of a Working Group to follow up on the situation.
A little over a week ago, the OAS strongly condemned in a statement "acts of violence, repression, violation of human rights and abuses against the Nicaraguan population, as well as selective persecution and arbitrary arrests."
This situation was documented by the Inter-American Commission on Human Rights (IACHR) and the Office of the United Nations High Commissioner for Human Rights (OACNUDH), whose working group was expelled by Ortega from the country almost two weeks ago after it made public its report.